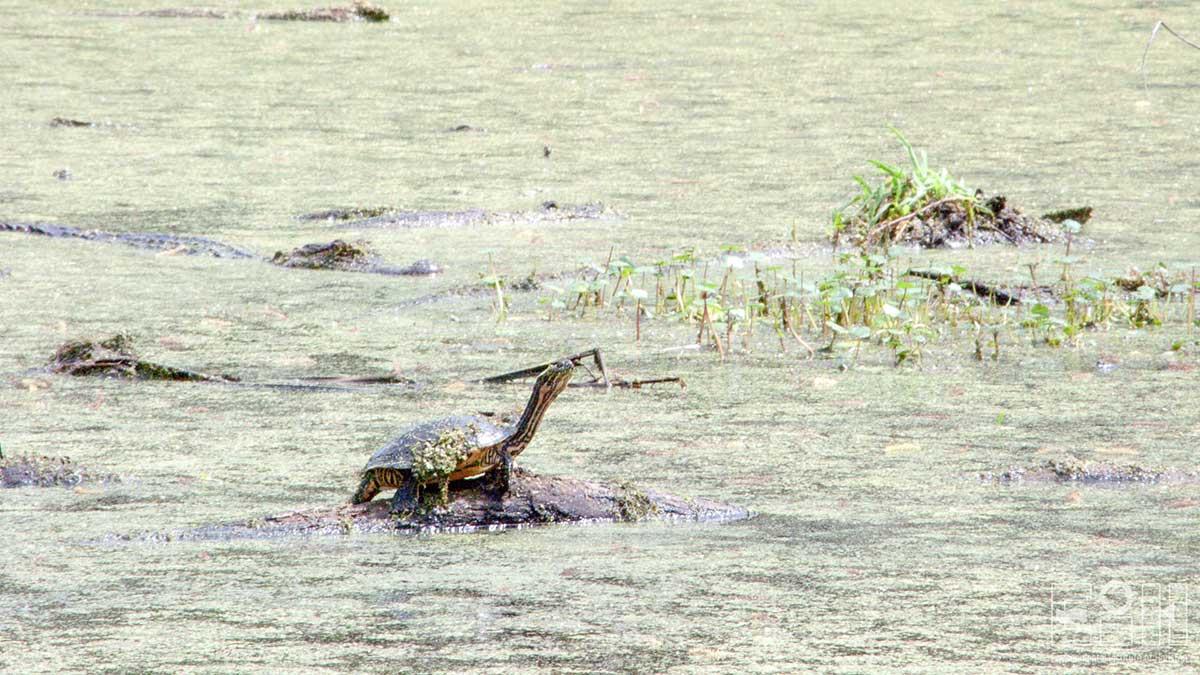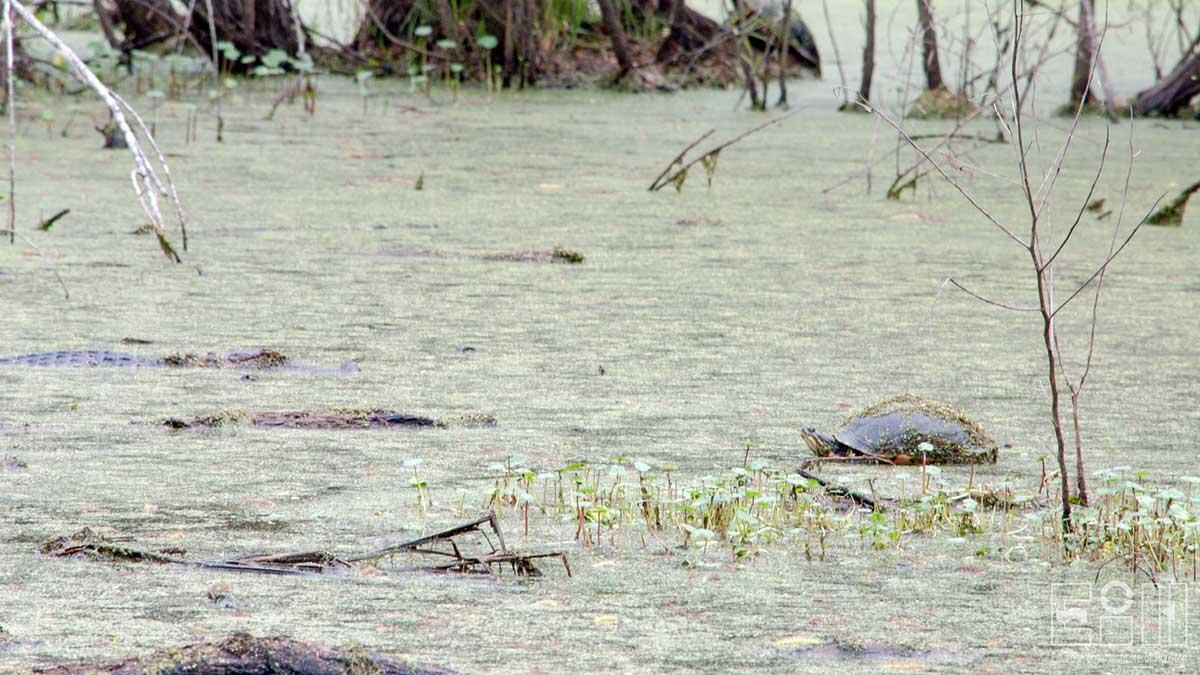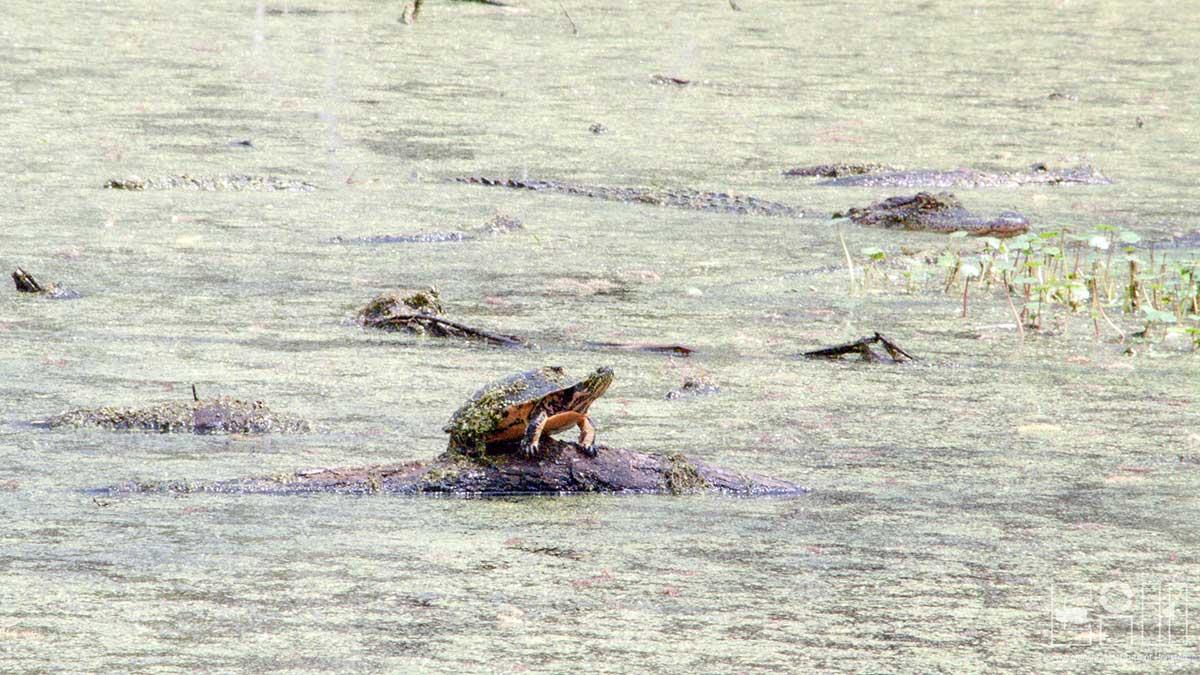 Purpose/Objectives
The primary objectives for this study are to:
Conduct surveys utilizing various methods at sites representative of all habitat types within the western chicken turtle's range in Texas.
Estimate the current range and distribution and determine habitat associations for the western chicken turtle in Texas.
Evaluate the efficacy and efficiency of various survey methods for western chicken turtles.
Study Area
Eastern Texas, focused on the historic range of the western chicken turtle per USFWS assessment (Figure 1).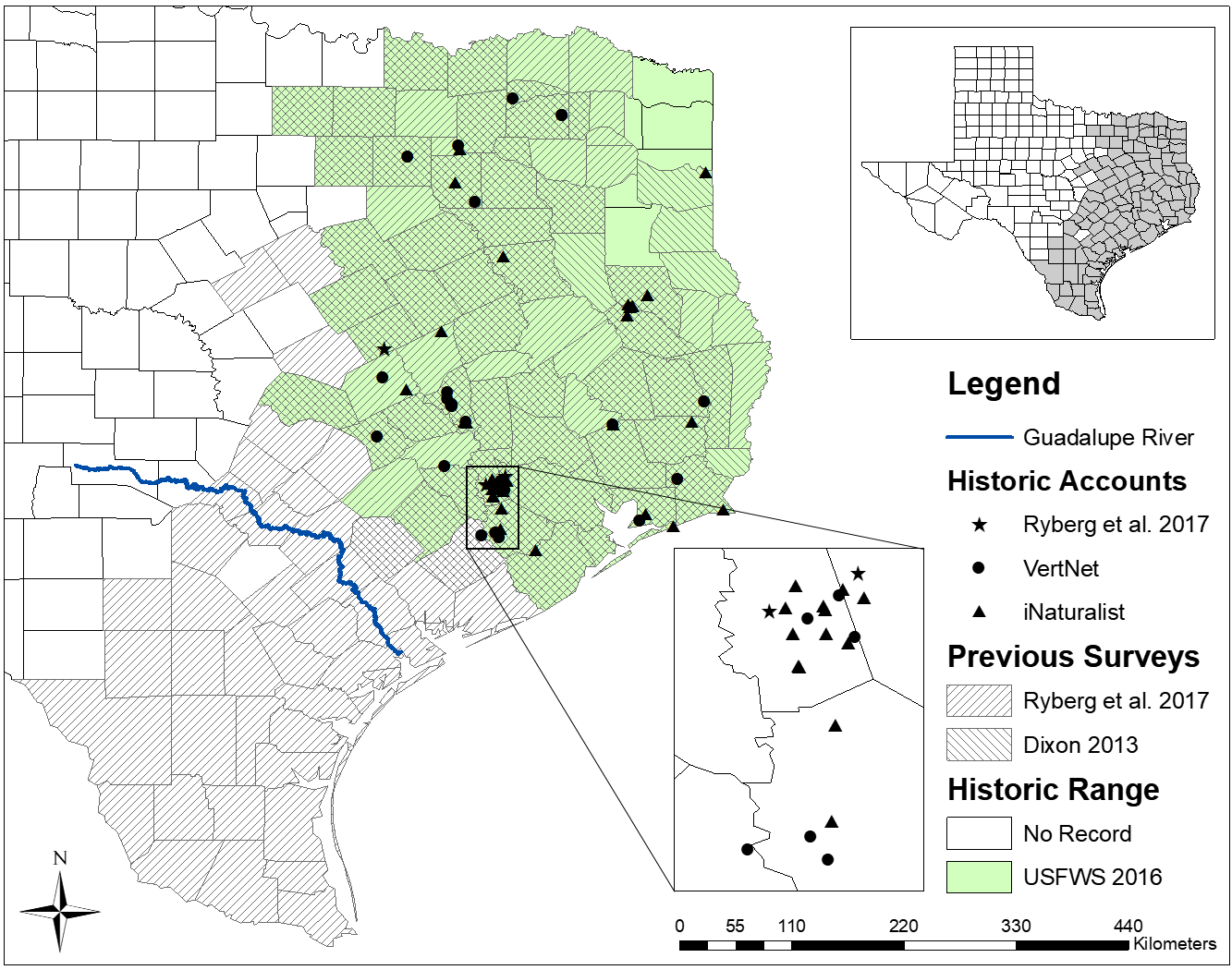 Project Period
2020 – 2022
Description
The southeastern United States represents one of the most ecologically diverse habitats in the world, especially in regards to wetland dwelling amphibians and reptiles. Urban and agricultural land development has led to fragmentation of formerly expansive wetland habitats utilized by these amphibian and reptile populations. This habitat loss may be particularly detrimental to certain freshwater turtle populations (such as the chicken turtle) due to their dependency on intermittent wetlands. The purpose of the proposed project is to assess the status of the western chicken turtle (WCT; Deirochelys reticularia miaria) in Texas to inform the U.S. Fish and Wildlife Service (USFWS) Species Status Assessment (SSA) process. In addition, the proposed project will support future landscape-level research and management by evaluating threats and potential conservation measures for both the species and their essential habitat.
A shorter life span, faster growth rate, smaller population size, omnivorous diet, unique reproductive strategy, and early/prolonged onset of aestivation distinguish the WCT from other turtle species in this region. A recent population assessment of WCTs in Texas identified wetland loss and fragmentation in urban and urbanizing areas as the greatest current and future threats to populations. During range-wide surveys conducted in 2015, only three individuals were observed, each by a different sampling method, indicating that future work should include a combination of traditional and novel sampling techniques. The proposed research will utilize various methods of detection including environmental DNA (eDNA) sampling and remote sensing (e.g., unmanned aerial vehicle [UAV], camera trap) methodologies in conjunction with traditional trapping and range-wide surveys. The goal of using these novel techniques is to improve the rate of detection of these cryptic and seasonal organisms that are otherwise difficult to detect with traditional sampling methods.
This research focuses on three primary objectives: (1) estimating the current range, distribution, and habitat associations of WCTs in Texas; (2) evaluating the efficacy and efficiency of various survey methods in observing WCTs; and (3) identifying recommended landscape-level research needs for WCT in Texas, emphasizing assessment of anthropogenic threats to the species and their associated habitat. Researchers will utilize traditional and novel sampling techniques focused in areas where WCT have been previously observed to maximize detectability and will be employed at sites representative of all habitat types within the species' range.
Publications and Presentations
Gordon, M. 2020. Can eDNA identify the needle in a haystack: searching for the western chicken turtle in Texas. East Texas Initiative Stakeholder Meeting. Zoom presentation.
Project Sponsors
Related links
Brazos River Authority: Western Chicken Turtle Rare Species Spotlight
iNaturalist: Western Chicken Turtle Observations
Sabine River Authority: Conservation Studies
TAMU Natural Resources Institute: About the Western Chicken Turtle
Texas Comptroller of Public Accounts: East Texas Initiative
Texas Comptroller of Public Accounts: Western Chicken Turtle
U.S. Fish and Wildlife Service: Species Profile
News
East Texas Landscape Initiative Report, Nov. 2020
Texas Comptroller's Office hosting virtual meeting to provide updates on endangered species research, listing decisions, Oct. 8, 2020
EIH searches for elusive chicken turtles, Aug. 4, 2020
Clean Rivers Program Update: Conservation Updates, July 2020
Texas Comptroller's Office partners with the University of Houston-Clear Lake to perform western chicken turtle surveys, Jan. 10, 2020