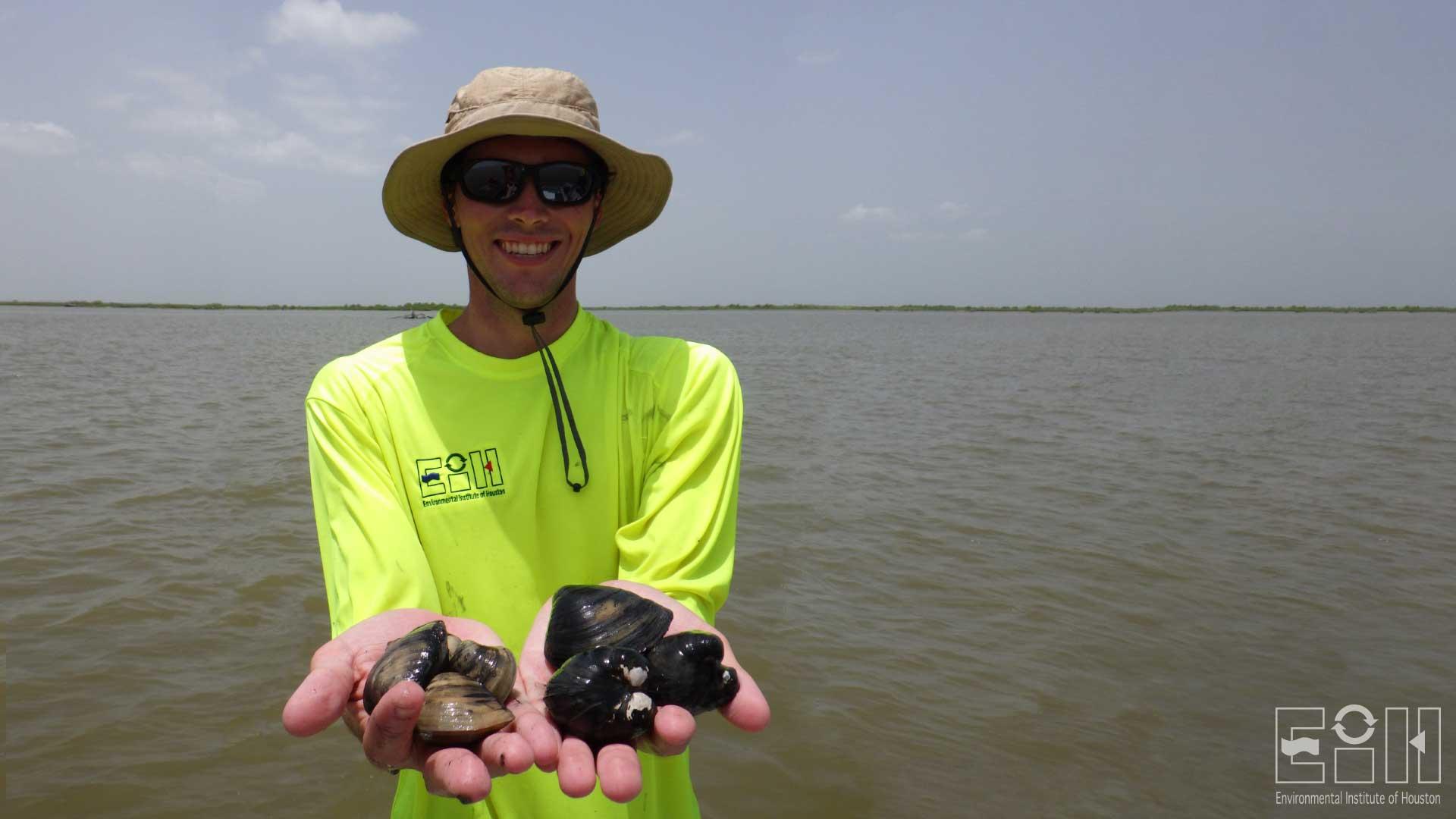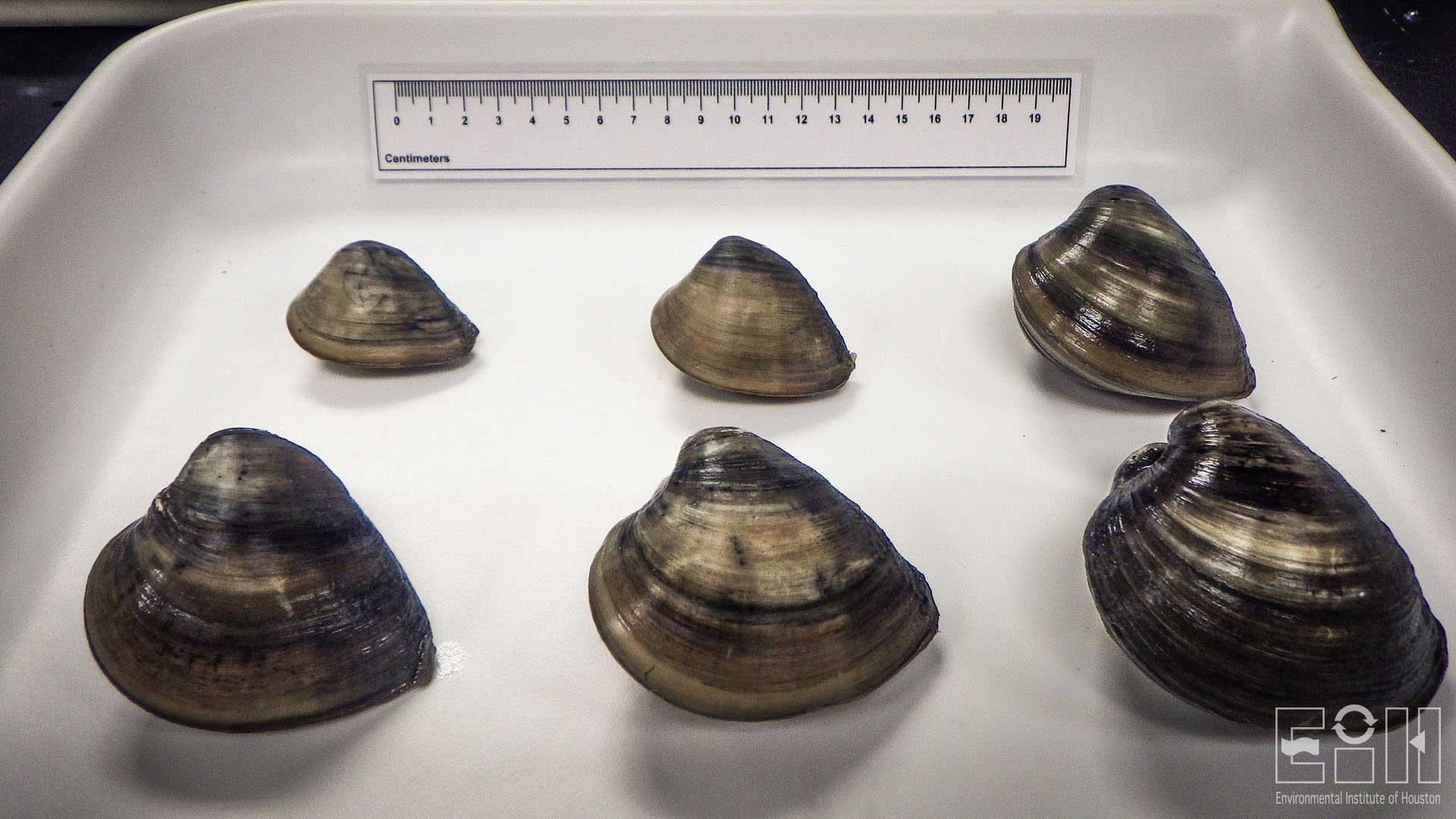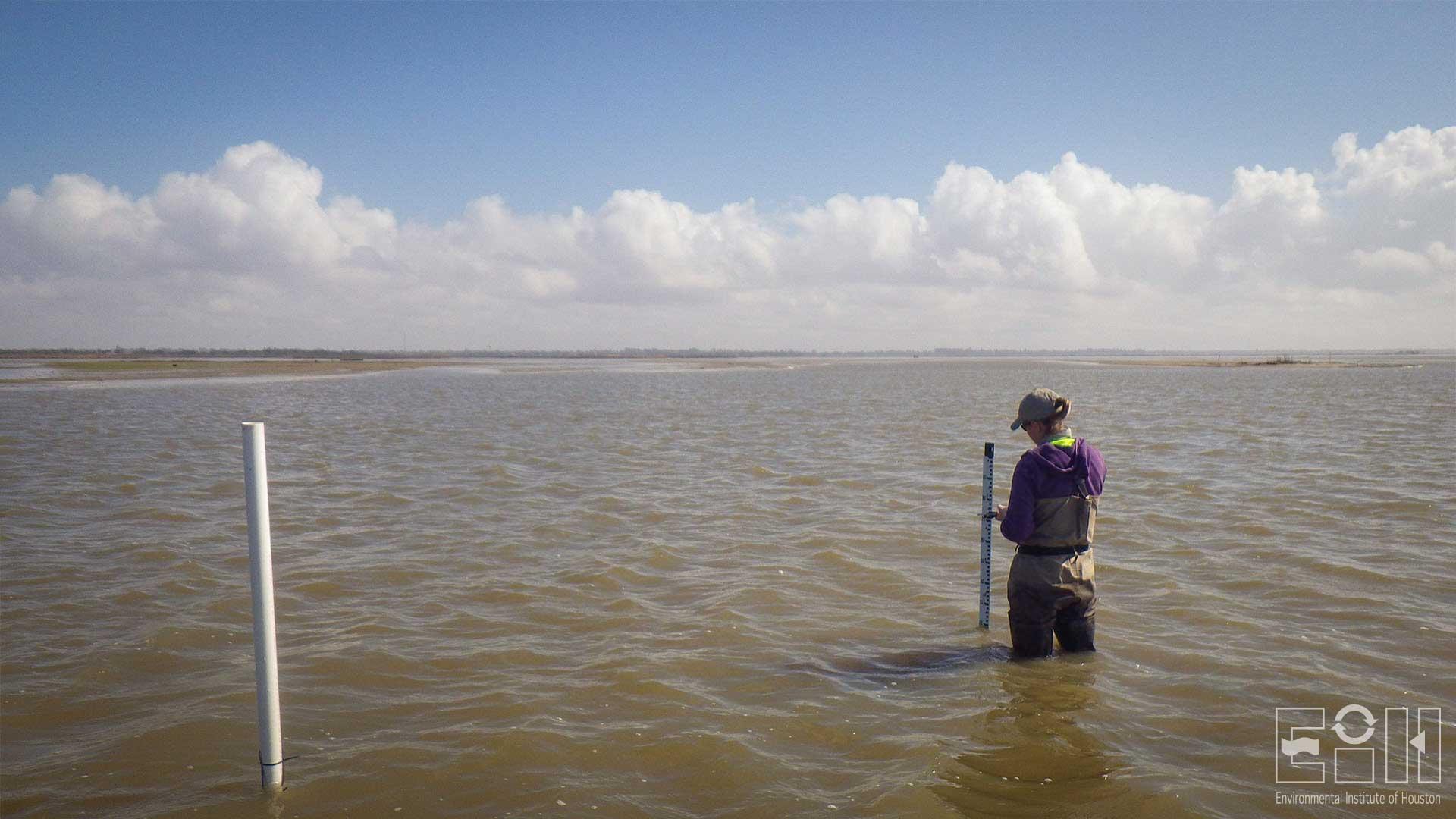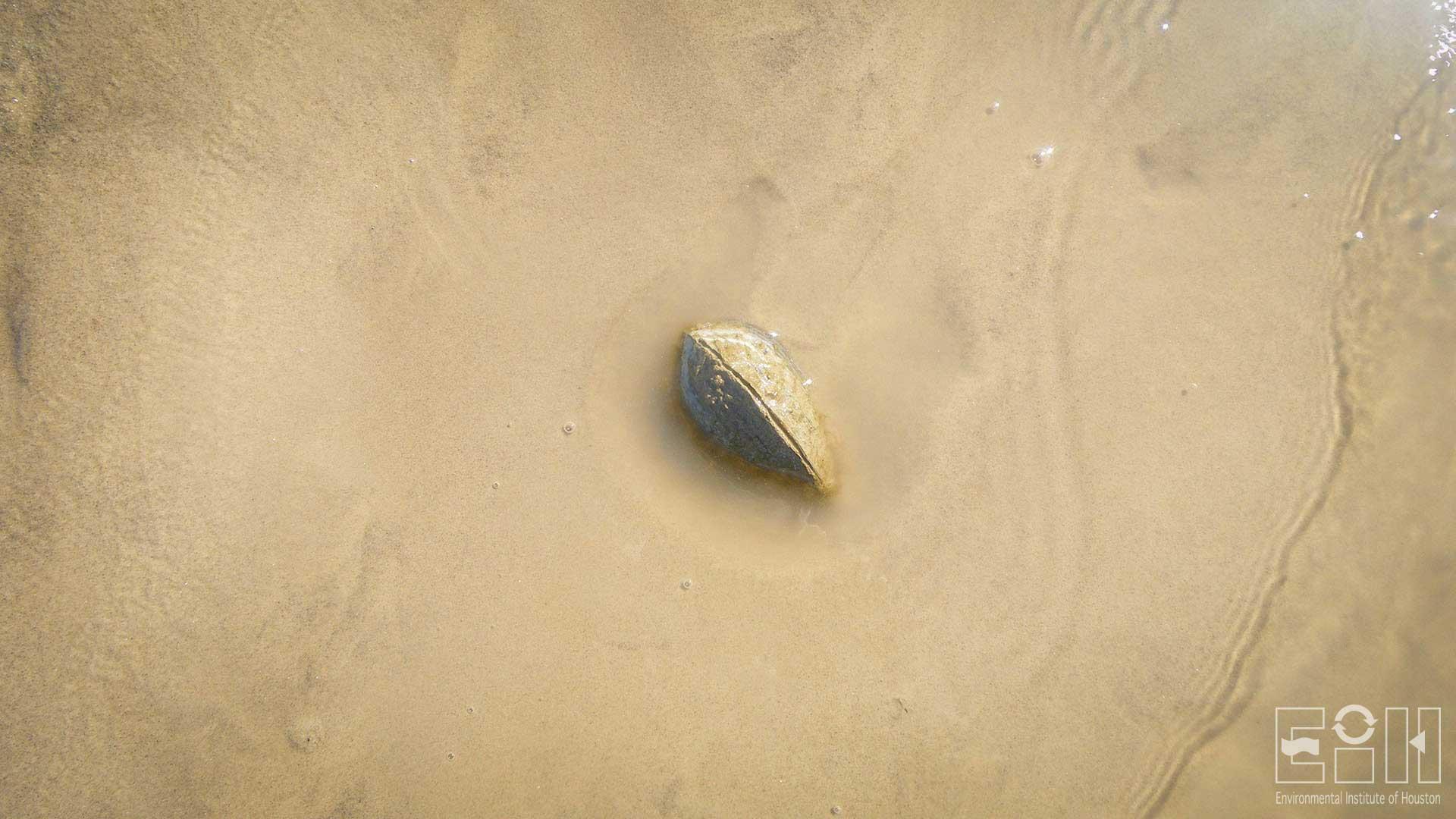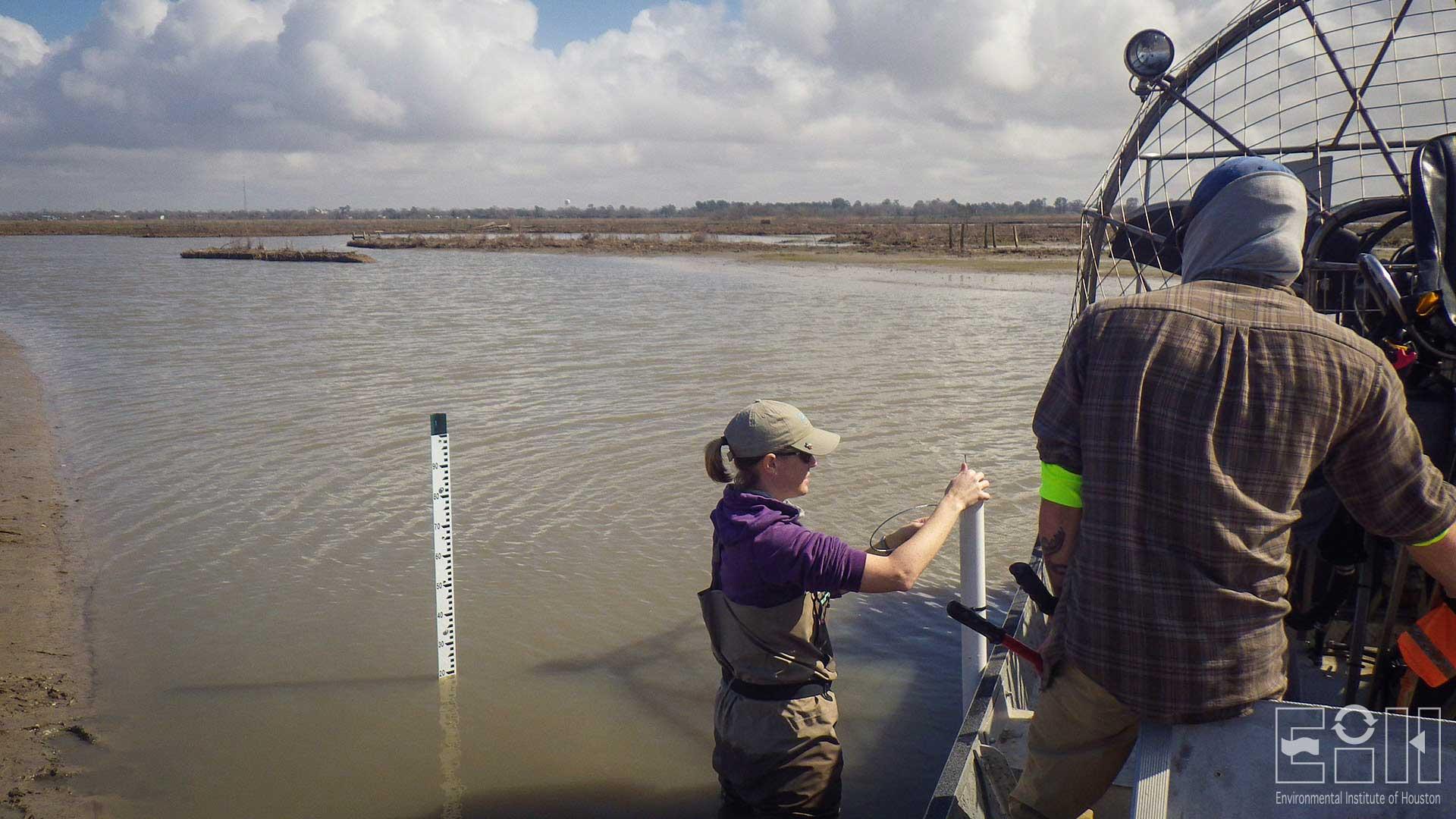 Purpose/Objectives
The primary objectives for this study are to 1) inventory submerged aquatic vegetation and Atlantic rangia in the Trinity River Delta; and 2) monitor salinity using automated devices in the Trinity River Delta.
Study Area
Trinity River delta and surrounding waters
Project Period
2017-2019
Description
A better understanding of the hydrodynamics of the Trinity River delta and the distribution and abundance of the freshwater inflow indicator species, rangia and wild celery, are required for resource managers to inform freshwater inflow needs to Galveston Bay. Researchers will complete an inventory of submerged aquatic vegetation (SAV) and rangia clam beds and input into geographic information system (GIS) databases. A total of 10 rangia monitoring sites will be established and sampled every six months. SAV will be surveyed for during each visit to the delta, and special trips will be made during very low tides, or unusually clear water to best map the extent and location of SAV. Automated temperature and salinity/conductivity (SCT) meters, and three water depth recorders, will be co-located with rangia monitoring sites to characterize changes in salinity regime associated with freshwater inflow from the Trinity River. The SCT automated probes will automatically log salinity and temperature at 15 minute intervals for approximately one year.
Project Sponsors
Related links
Guillen, G., Gordon, A., Oakley, J., and Mokrech, M. 2016. Trinity River delta and upper Trinity Bay rangia population assessment. Final Report 16-001.
Guillen, G., Oakley, J., Johns, N., and Gordon, M. 2016. Influence of freshwater inflow on the occurrence of water celery and the abundance and health of Atlantic rangia in the Trinity River delta, Galveston Bay, Texas. In Restore America's Estuaries, New Orleans, LA. Poster.