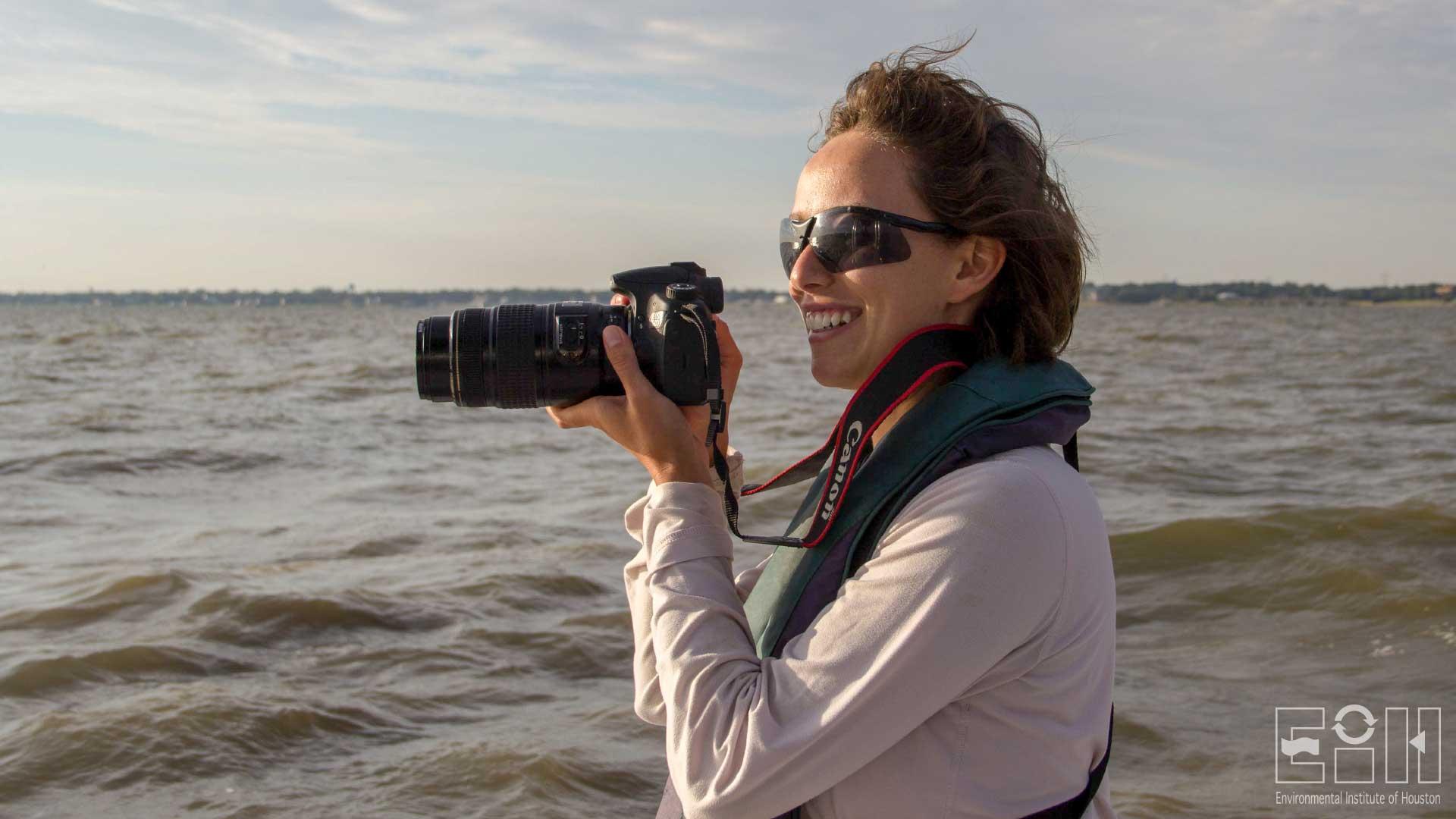 Purpose/Objectives
The objectives of this research are to 1) determine key foraging habitats used by bottlenose dolphins in Galveston Bay and to 2) estimate proportions of different prey consumed.
Study Area
Galveston Bay, Texas
Project Period
August 2013 – December 2016
Description
Recent surveys suggest year round residence of common bottlenose dolphins (Tursiops truncatus) in upper Galveston Bay, an area where dolphins were not previously observed. One of the most important factors affecting bottlenose dolphin movement patterns and habitat preferences is the spatial and temporal distribution of prey resources. Photo-identification population survey data and stable isotope analysis of dolphins and fishes will be used in order to estimate habitats used for foraging. Proportions of different prey consumed by dolphins will be estimated using mixing models. This research will contribute to basic life history knowledge of the Galveston Bay dolphin population. These data will also be useful for future management plans by providing insight to prey selection and documenting bioaccumulated contaminants for ecosystem modeling.