Tracking Perkinsus marinus (Dermo) Infection in Sun Cured Oysters: Ensuring Safe Oyster Shell Recycling Programs in Galveston Bay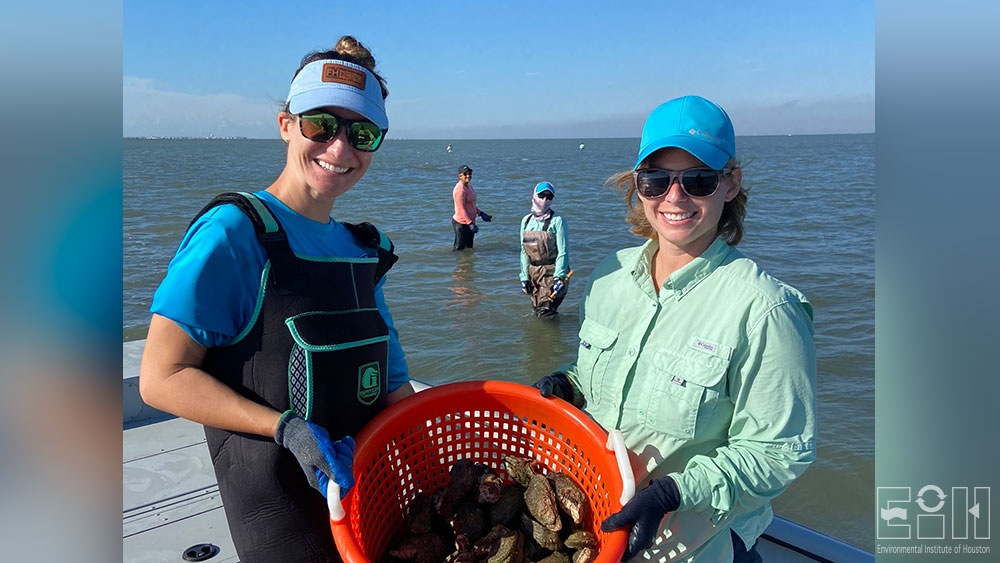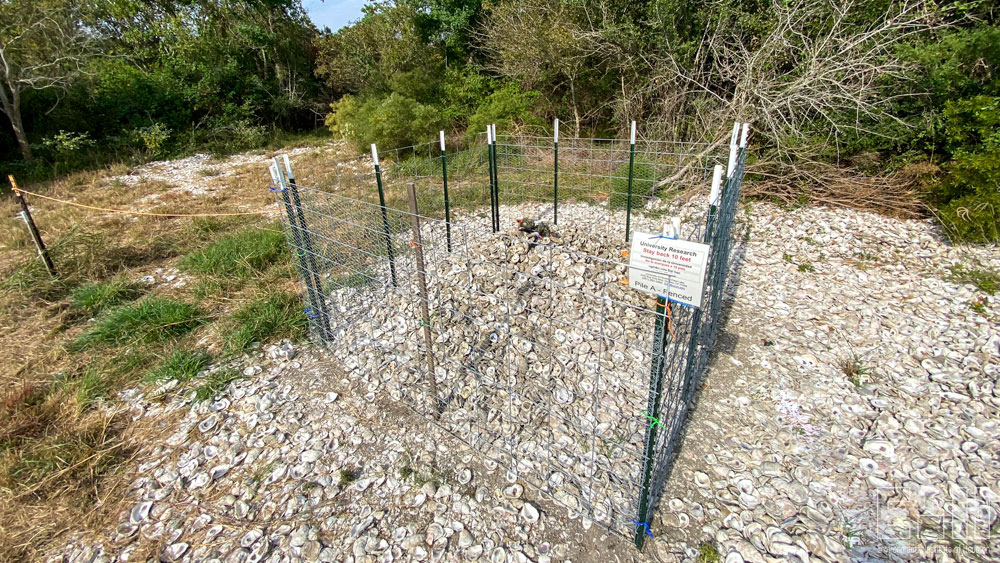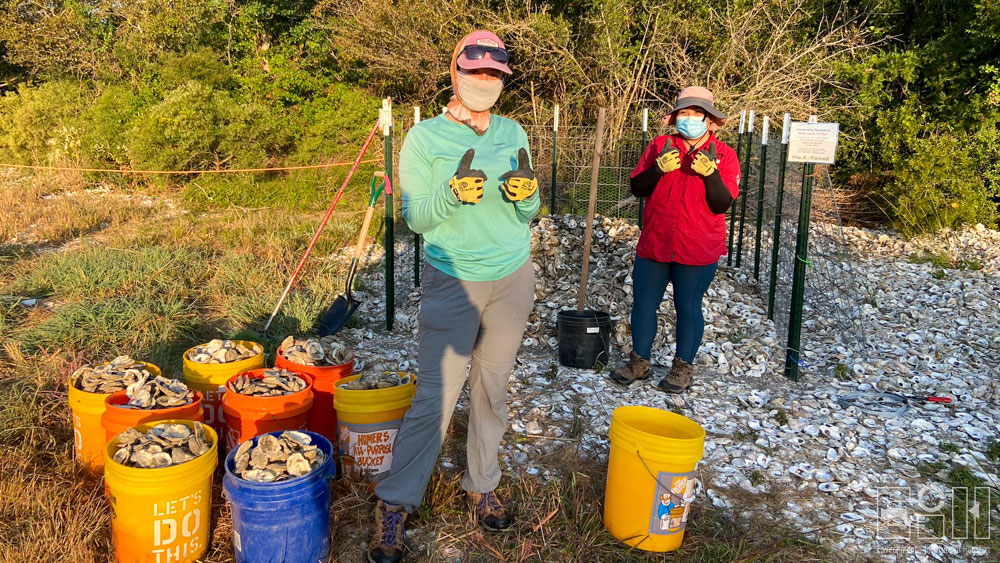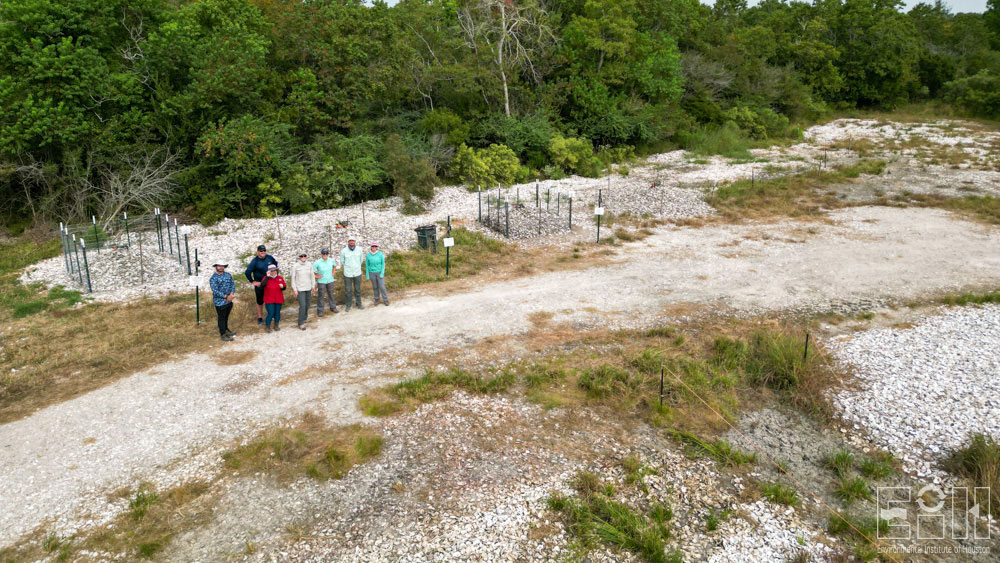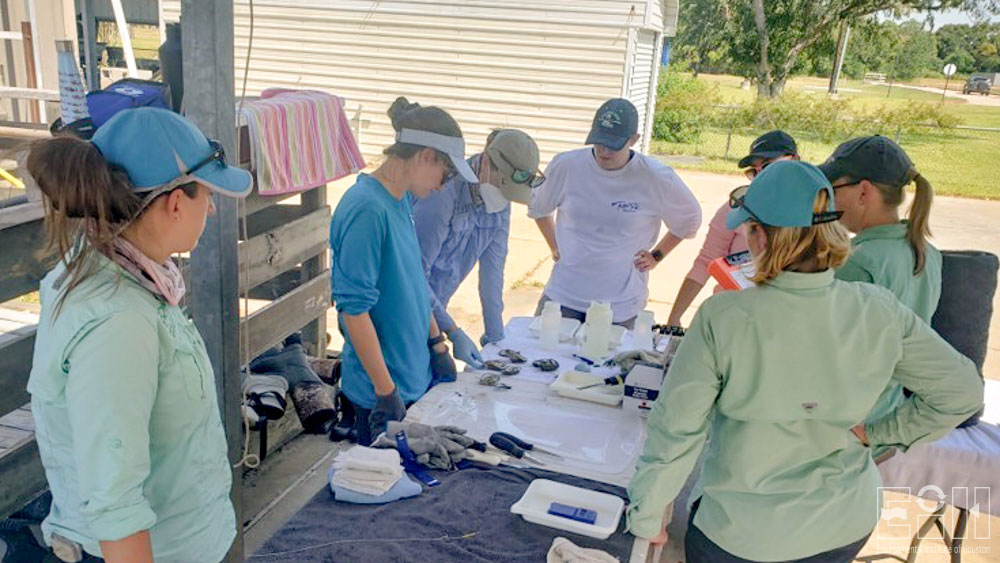 Purpose/Objectives
The primary objectives for this study are to:
Track the prevalence of Perkinsus marinuss (Dermo) and tissue degradation in oysters that are being sun cured for future use in an oyster shell recycling program.
Compare seasonality, access to the sun cured shells by wildlife, and other environmental variables that may impact the prevalence of Perkinsus marinus (Dermo) and tissue degradation in sun cured oysters.
Study Area
Galveston Bay Area
Project Period
2022 - 2023
Description
Dermo disease is a reoccurring problem affecting the viability of eastern oysters (Crassostrea virginica) in Galveston Bay. Dermo disease, is caused by the parasite Perkinsus marinus, which are spore forming protozoans linked to mollusk die-offs. Dermo disease can be transmitted from an infected oyster to surrounding oysters through excretion or when decomposing tissue from dead oysters release spores into the water column.
Oyster shell is the preferred substrate for replanting oyster beds and restoring oyster reefs. Locally, in Galveston Bay, restaurants have voluntarily worked with non-profit conservation groups interested in oyster restoration by donating shucked oyster shells. The Galveston Bay Foundation (GBF) reclaims shucked oyster shells from local seafood restaurants through the Oyster Shell Recycling Program for reuse in reef restoration throughout the Galveston Bay estuary.
The threat of transmission of Dermo disease has resulted in the implementation of preventative measures in some states to reduce this risk of re-introduction of P. marinus to wild oyster populations. The most commonly used preventative measure is sun curing, allowing for sufficient drying time to ensure complete mortality of Dermo spores. Unfortunately, this delays implementation and increases operating costs of shell recycling programs for restoration efforts. There is a need to evaluate and determine the most efficient combination of environmental conditions and drying times that reduces the risk of infection of oysters while not delaying the use of the material in reef restoration projects.
In order to evaluate the conditions that influence the viability of Dermo disease during the sun curing process in shell recycling, the joint research team of the University of Houston (UH) and the Environmental Institute of Houston (EIH) at UH-Clear Lake (UHCL), with the assistance of GBF, are conducting a controlled field experiment that evaluates the influence of multiple operational variables on the presence and prevalence of Dermo pathogens in oyster tissue. The research team is investigating the location with the shell pile, curing time, fencing to exclude or permit access by wild animals, and ambient temperature and humidity. These variables are measured at multiple points over time using replicate piles of shells and replicate oyster tissue samples per pile.
Project Sponsors and Partners