Baseline Study of Alligator Snapping Turtle (Macrochelys temminckii) Population Viability in Texas Watersheds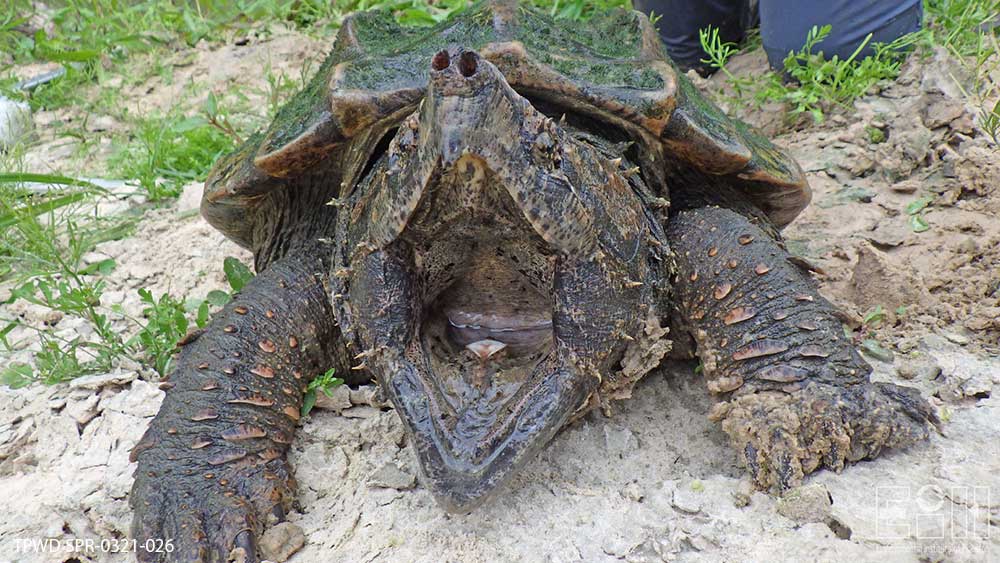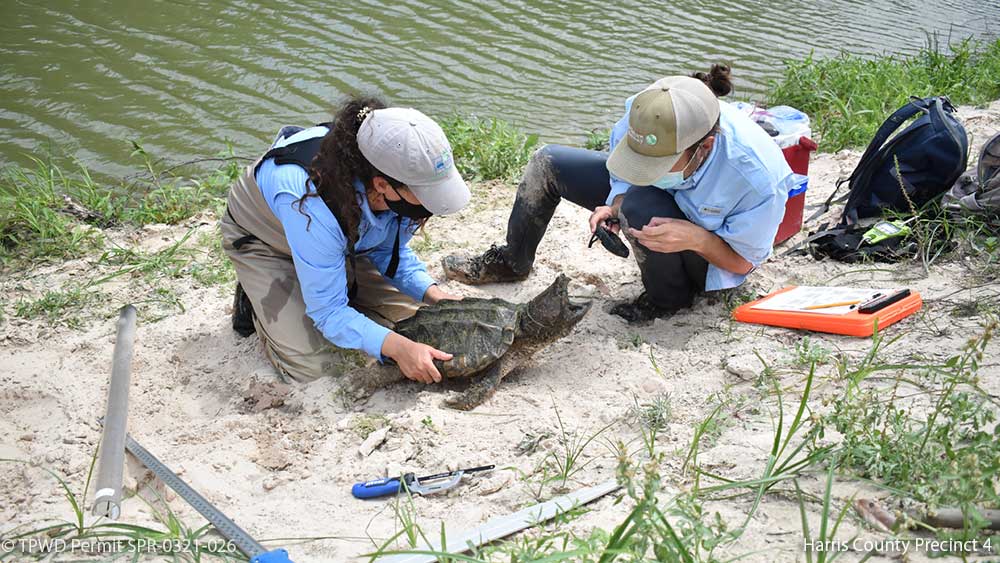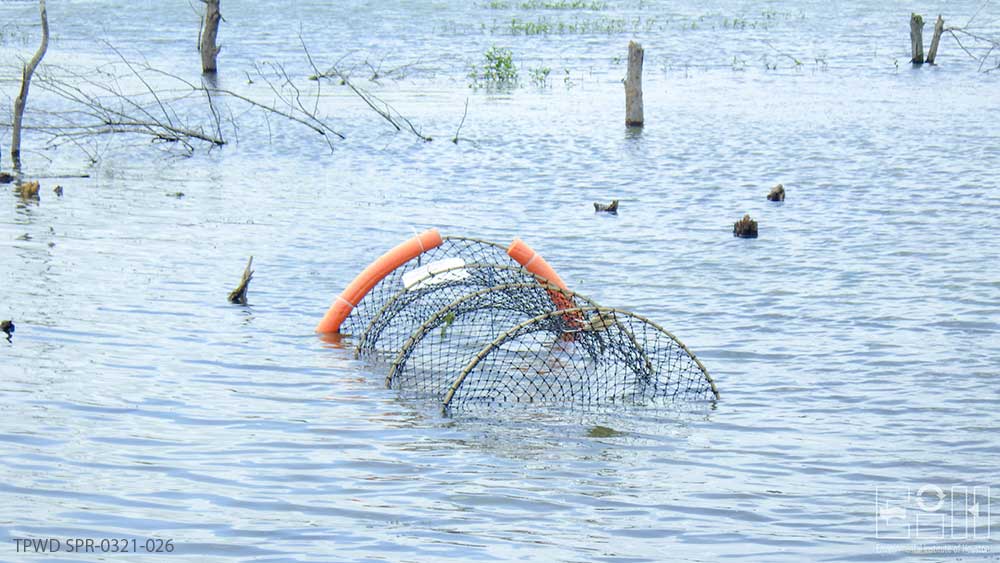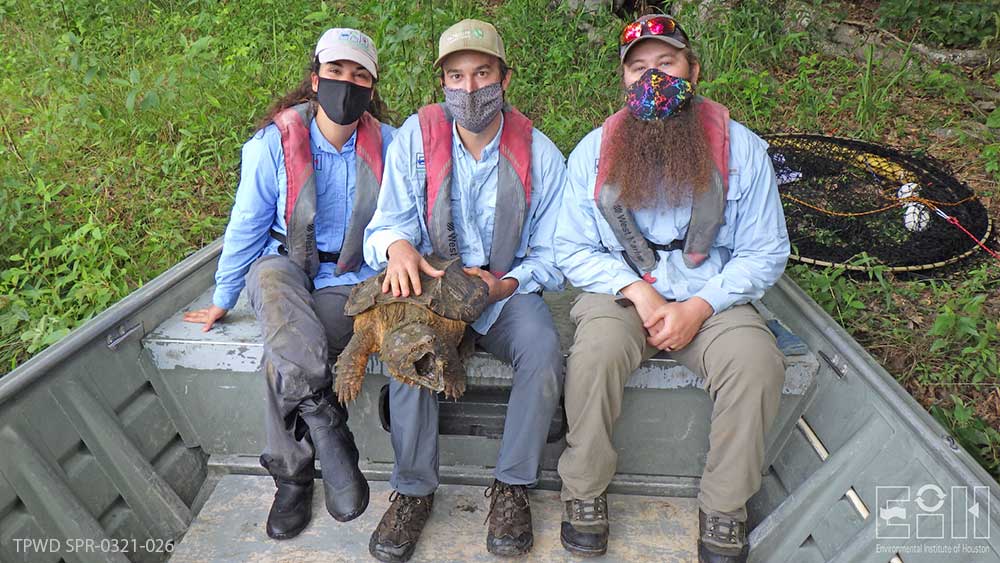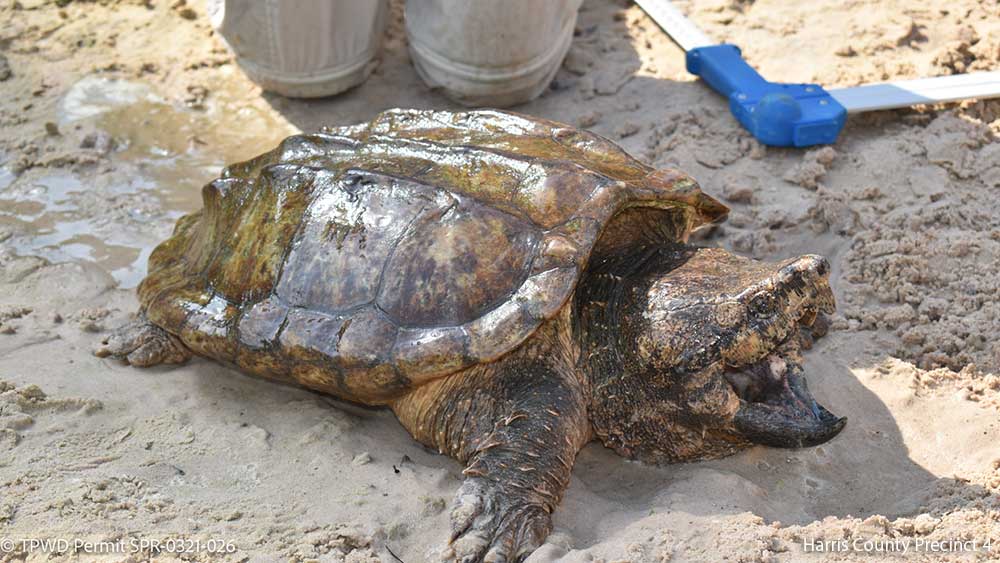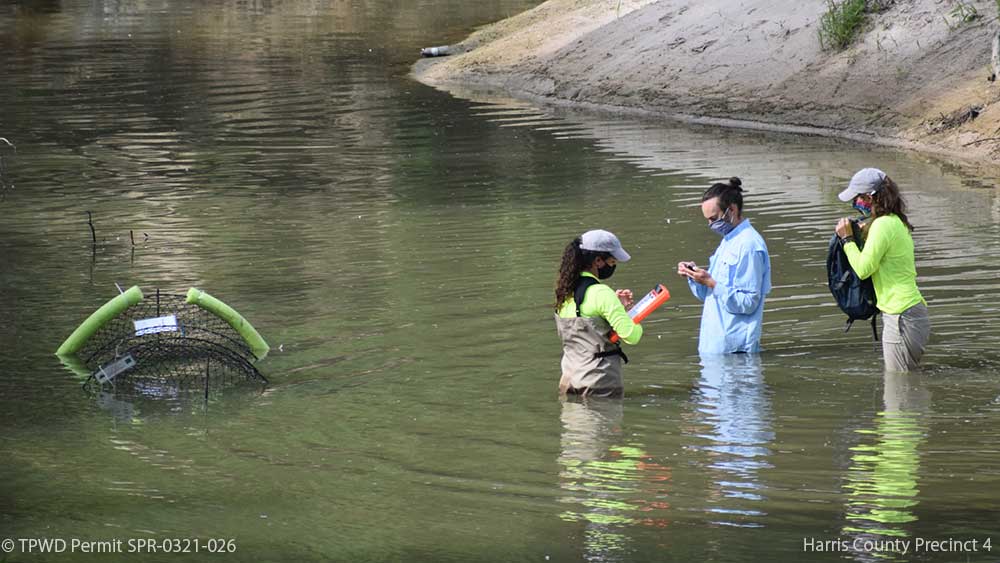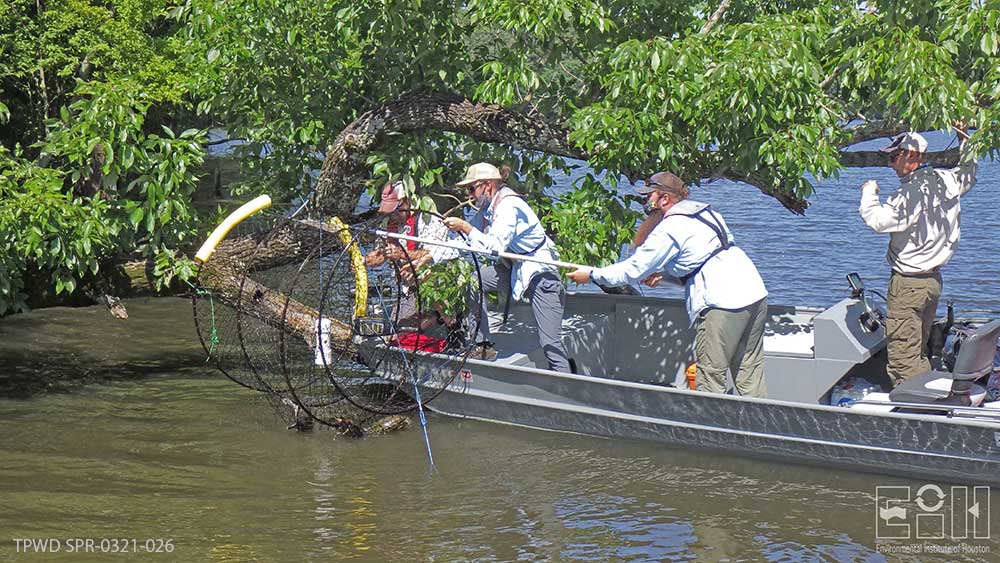 Purpose/Objectives
The primary objectives for this study are to:
Characterize abundance and demographic parameters to understand viability of Texas populations of M. temminckii;
Assess population genetic structures of M. temminckii in Texas;
Coordinate with stakeholders to provide a basis for future long term-monitoring efforts; and
Create or contribute to a database or web-based viewer that can be combined with historical data to serve as a baseline for future monitoring efforts.
Study Area
East Texas River Basins
Project Period
2021 - 2023
Description
Long-term monitoring of protected and/or understudied species like the alligator snapping turtle (Macrochelys temminckii) is crucial to assessing population viability and can have lasting implications for ecosystem management. To date, only one long-term population study for this species exists in Texas, though other ongoing research programs are actively working to assist resource managers to re-evaluate the species status. This study focuses on an expansive, statewide trapping program targeting major river basins within M. temminckii's known range including the Red, Sulphur, Sabine, Cypress, Angelina, Neches, San Jacinto, Trinity, Navasota, and Brazos rivers of east Texas. The goal of this trapping program is to locate potential viable populations within and outside of previously documented locations and establish reference sites for future long-term monitoring projects.
In order to accomplish the objectives of this study, trapping surveys will be conducted on a seasonal basis with at least one visit per season at each site in order to evaluate spatial and seasonal trends in M. temminckii populations in Texas. Data collected through the study will address multiple hypotheses related to M. temminckii population viability and structure including: 1) that viable breeding populations of M. temminckii exist within all major river basins of east Texas and 2) genetic structure is similar across the range of M. temminckii in Texas. The overall impact of a project of this scale on an understudied species cannot be overstated. This study will fill large knowledge gaps on the natural history of this species not only within Texas, but provide critical data overall within the species' range.
Publications
Garcia, K., Gordon, M., Munscher, E., Tuggle, A., Franklin, C., Ricardez, V., and Guillen, G. 2022. Do anthropogenic stressors affect distribution of alligator snapping turtles (Macrochelys temminckii) in Texas? Preliminary study design. Texas Academy of Science, 125th Annual Meeting, Houston, TX. Presentation.
Gordon, M. 2021. East Texas aquatic turtle surveys: western chicken turtles and alligator snapping turtles. Cypress Basin Clean Rivers Program Stakeholder Meeting. Virtual presentation.
Gordon, M. 2021. Western chicken turtle project updates, online reporting tool debut, and announcement of alligator snapping turtle project. East Texas Initiative Stakeholder Meeting. Virtual presentation.
Project Sponsors
Related links
Basin-specific AST Reporting Tools
Sabine River Basin: Have You Seen This Turtle?
Trinity River Basin: Report an Alligator Snapping Turtle Sighting
Cypress/Sulphur/Red River Basins: Turtle Alert!
News