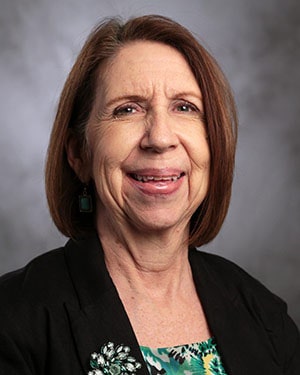 Elaine Hendrix, Ed.D.
Clinical Associate Professor of Reading and Language Arts,
College of Education
Contact number: 281-283-3635
Email: hendrixe@uhcl.edu
Office: SSCB 3203.8
Areas of Expertise
Literacy Education
Technology Integration
Online Education
Field Experience Supervision
---
Publications
Hendrix, E.Y., & Garcia, M. [2011 October]. Facebook as an educational tool: Fantasy or reality. Presented at the Consortium of State Organizations forTexas Teacher Education Fall 2011 Conference, Corpus Christi, TX.
Garcia, M., & Hendrix, E.Y. [2011 October]. Got facebook? Using social networking to encourage literacy development with pre service teachers. Presented at the American Association for Teaching and Curriculum 2011 Conference, Denver, CO
Hendrix, E.Y., & Garcia, M. [2011 September]. Surprising facebook results: Cross-course student engagement. Presented at the Teaching and Learning Enhancement Center Learning Innovators meeting, School of Education, University of Houston – Clear Lake. In conjunction with Encore Multimedia, created DVD entitled, "TExES Preparation & Review Seminar," a video tutorial for EC-4, EC-6, and 4-8 Generalist TExES content examinations (2009 – 2010)
Hendrix, E. Y. [2009 October] The role of effective teacher modeling on student accountability. Presented at the Fall Faculty Development Workshop, LeTourneau University, Houston Educational Center.
Hendrix, E. Y. & Baggett, D. [2008, October] "They said it couldn't be done:" Technological innovation in one teacher preparation program. Presented at Consortium of State Organizations for Texas Teacher Education Fall 2008 Conference, Austin, TX.
---
Research Projects
Using Facebook as an Educational Tool in Pre-Service and In-Service Teacher Preparation
Effective Online Instruction
Supplementing Content Area Instruction with Children's and Adolescent Literature
Using Appropriate Technology to Strengthen Literacy Skills
Integrating Content Methods Instruction
---
Awards and Accomplishments
2010 Christa McAuliffe In Search of Excellent Award – Post-secondary Teacher of the Year – presented by the Houston West Chamber of Commerce
---