Public Safety and Emergency Response
---
Drones and UAVs can make a huge difference in saving lives, either through
preventative action or in response to an event. Law enforcement and public safety agencies are realizing the potential of using drones to enhance their missions. Some agencies choose to hire drone pilots certified by the Federal Aviation Administration to conduct operations for them. An increasing number of agencies are investigating funding resources to develop their on Drone responders.
Upcoming Course
Dates, times and cost will be available soon.
This course is best suited for those who:
Are current first responders looking to get commercially licensed to fly a drone
Public Safety community including; firefighters, police, paramedics, doctors, coast-guards, SAR volunteers.
---
International Emergency Drone Organizations bring together drone first responders specialists and remote pilots from several countries, and from several public safety agencies or associations. This community has more than 600 members (firefighters, police, paramedics, doctors, coast-guards, SAR volunteers) from 42 countries.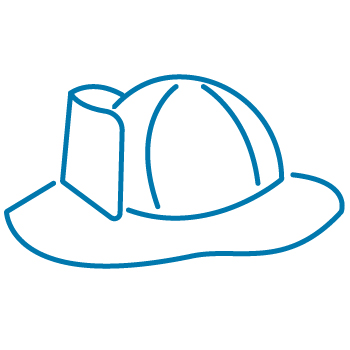 Firefighters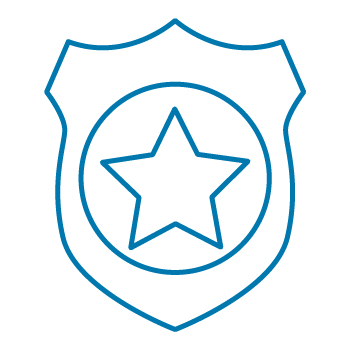 Policemen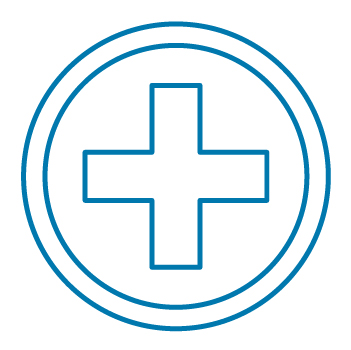 SAR Volunteers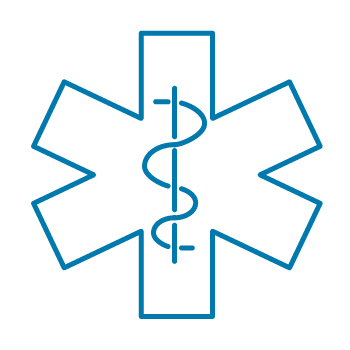 Doctors & Paramedics
---
Curriculum Designed to Ensure Success
Course Description
Public Safety and Emergency Response Course Description
This course covers the fundamentals and applications of Small Unmanned Aerial Systems (a.k.a. drones) in Public Safety & Emergency Response. The course consists of lectures, computer-based lab sessions, and fieldwork.
The lectures explore the basic principles related to drone technology including drone operations and controls, sensor types (i.e. optical, thermal and multispectral) and principles of image interpretation. A workshop that covers the FAA remote pilot certification process and FAA regulations is organized to kick off the course. The computer-lab sessions focus on building/improving the skills of participants in operating drones with the use of flight simulators. The fieldwork part focuses on providing real-world experience of the deployment of drones in Law Enforcement by running scenarios of incidents of different types. The use of drones in the emergency response to wildfire and flooding are discussed and explored in the field.
Prerequisite
Basic Drone Operator Training or current 107 Pilot license
Learning Objectives
Two main learning objectives of the course are identified as following:
Providing training to explain FAA regulations for operating drones
Providing computer and field training to build/improve the knowledge and skills of trainees in operating drones in Law Enforcement and Emergency Response settings
Learning Outcomes
Having successfully completed the course, trainees should be able to:
Understand FAA regulations in operating drones
Know about drone technology, sensor types, and image interpretation
Gain skills in operating drones safely
Learn about the use of drones in public safety and emergency response settings following pre-designed scenarios
Topics
Introduction to the course
Overview of the FAA Remote Pilot Certification & FAA regulations
Introduction to drone technology, sensor types, and principles of image interpretation, best practices for deploying drones in Law Enforcement and Emergency Response
Flight simulation practice
Drone practice (crash investigation scenario)
Drone practice (crime scene scenario)
Drone practice (search & rescue scenario)
Drone practice (barricaded gunman scenario)
Workshop Schedule
Two Day Workshop Schedule
Day 1 – Introduction and Indoor Practice (Indoor)
Advantages of drones
sUAS & Sensor types
Components of sUAS
Drones in Law Enforcement
Tactical Training
Crash investigation
Crime Scene
Search & Rescue
Barricaded Gunman
Drones for emergency response
Tracking wildfires
Assessing flood events
Best practices for public safety and emergency response officials
FAA regulations
Drone control & manual drone maneuvers
Day 2 – Field Scenarios (Outdoor)
Search & Rescue scenario
Barricaded Gunman scenario
Crash data collection and investigation
Type and Magnitude of a Disaster
Emergency Management Efforts
Phases of the Emergency Response Process
Roles of Local, State, and Federal Governments
Process for Disaster Declaration
Structure of Incident Command System
Effective UAV Utilization for Each Phase
Real-World Disaster Response UAV Operations
Instructors
Instructors
Chris Grazioso
FEMA Search and Rescue Team
After working 30+ years in public safety, Chris Grazioso is now the Operations Lead for the Massachusetts Department of Transportation's Aeronautics Division's Drone Team.
Chris is responsible for flying missions, the team's initial and recurrent training, coordination of emergency responses which include pre and post incident damage assessments and large scale transportation accidents.
Chris is the team lead for the Metropolitan Law Enforcement SWAT Tactical Drone Unit which assists with pre-mission planning, real-time situational awareness, live streaming, search and rescue, and indoor and outdoor suspect searching.
Chris is also a FAAST Team DronePro for the Boston FSDO and on the Board of Advisors and is a Public Safety Technical Expert with DRONERESPONDERS.
Chris's extensive aviation experience includes 11 years as a manned aircraft pilot and 7 years as an unmanned pilot. He has significant experience in all of DJI's rotorcraft as well as the Delair and eBee fixed wing aircraft. Chris's sensor experience includes EO, thermal, multispectral and LIDAR. Chris's UAS areas of expertise include aerial mapping and inspections, aerial photography and videography, public safety operations, night operations, search and rescue, and indoor flying.
Aviation Experience: 11 years
Expertise: Public safety, search and rescue, FLIR, night operations
Drone Instructor Hours: 400
Pilot Rating: Private Pilot- Single engine, Land; Remote Pilot
---
Jim O'Keefe
Sergeant Milford Police Department
Jim is a manned pilot who owns a Cessna 172. He's been involved in aviation for 40 years. He holds the Single Engine Land, Instrument Ratings as well as the Remote Pilot certificate. He began flying sUAS when he realized their potential in the public safety sector.
As a 20 year member of his police department, he holds the rank of Sergeant responsible for the training division for his department. He designed and implemented the sUAS program for his city. He wrote the SOP's, secured the COA's and necessary FAA waivers that allow operation in the tightly controlled airspace.
He and his three Remote Pilots have used their aircraft for water rescue, crime scene documentation, accident investigations, and lost people searches.
Aviation Experience: 40 years
Expertise: Public Safety
Drone Instructor Hours: 448
Pilot Rating: Single Engine Land, Instrument Ratings, Remote Pilot Certificate
---
Roger Hall
Manned Pilot and Retired Firefighter
Roger is a retired firefighter who has not only dedicated his life to helping others but has also committed himself to elevating the efficiency of fire, police, and other municipal department employees across the nation by training fire, police, and EMP personnel to become proficient at flying drones before, during, and after emergencies of all types. Roger co-developed the DARTdrones Part 107 test prep program which has aided in over 15,000 students passing their FAA Remote Pilot Exam, becoming FAA certified drone pilots. Roger also co-developed our public safety UAS classes which were taught to emergency service personnel globally. These courses include Search and Rescue, Thermal and Night Operations, and our online Disaster Response class for licensed UAS pilots looking to assist after natural disasters like hurricanes in Florida.
Roger started working as a commercial UAS pilot in 2015 and started his own drone business in 2018. He acquired his Remote Pilot Certificate on the first day it was made available August 29, 2016.
Roger has over 940 UAS flight hours and has trained over 1,000 Florida residents, small businesses, educational institutions, corporations, public safety officers and others on how to fly drones recreationally and professionally. He has also taught over 500 Florida residents the knowledge required to pass the FAA Certified Drone Pilot Knowledge Test.
In addition to his training and encouragement of safe flying practices to Florida residents, Roger has served as an Ambassador for Aviation Safety Volunteers as a FAAST Team 'Drone Pro' Representative.
Aviation Experience: 8 years
Expertise: Public safety training
Drone Instructor Hours: 994
Pilot Rating: Part 61 Sport Pilot with a Weight-Shift Control Rating, Certified Thermographer