Living on Campus
Make the most of your UHCL experience by living on campus. Designed specifically with student residents in mind, on-campus housing offers easy access to classes, the library and other student resources in addition to campus events and activities. Live with your friends, who will quickly become study partners, and help each other succeed in college. Studies show that students who live on campus have higher graduation rates because of the support received from friends, advisers and the campus community.
University Forest Apartments (UFA On-Campus)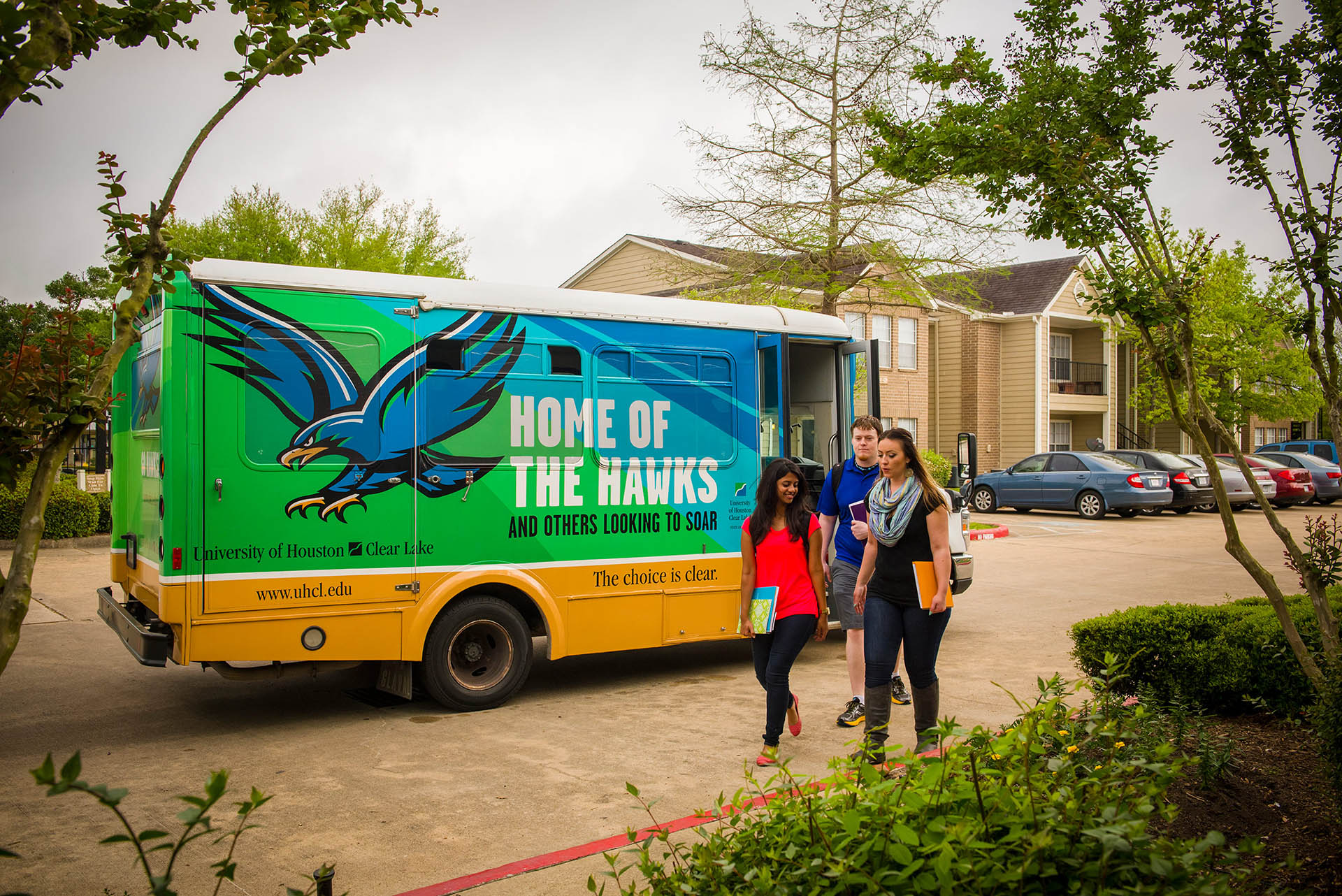 Most conveniently located at 2600 Bay Area Blvd. is University Forest Apartments (link) (known as UFA), which is UHCL's primary on-campus housing option for students. With a range of fully-furnished and unfurnished apartments for over 200 students, UFA is your home away from home at UHCL. An energetic residential life program is waiting for you, along with convenient on-site facilities. From studying to socializing, life at UFA is the perfect solution if you're looking for an independent lifestyle to complement your university experience. You'll have the opportunity to live within a vibrant community, do your studies in one of our study lounges, and participate in our vibrant student life programs.
Hawk's Landing at UFA
It's your first place to nest. Hawk's Landing is an exclusive freshman living-learning community located at UFA, often referred to as University Forest Student Village, that consists of 2/2 fully furnished units that include your water, electricity allowance and gas utilities. At Hawk's Landing, you'll have a total residential living experience. This is your chance to develop a strong connection with the campus community, attend classes just minutes away, and start participating in campus activities and programs. You'll network with other college students and expand your leadership potential. Hawk's Landing is reserved exclusively for UHCL freshman community that will be living on campus.
Residence Hall - Expected Fall 2019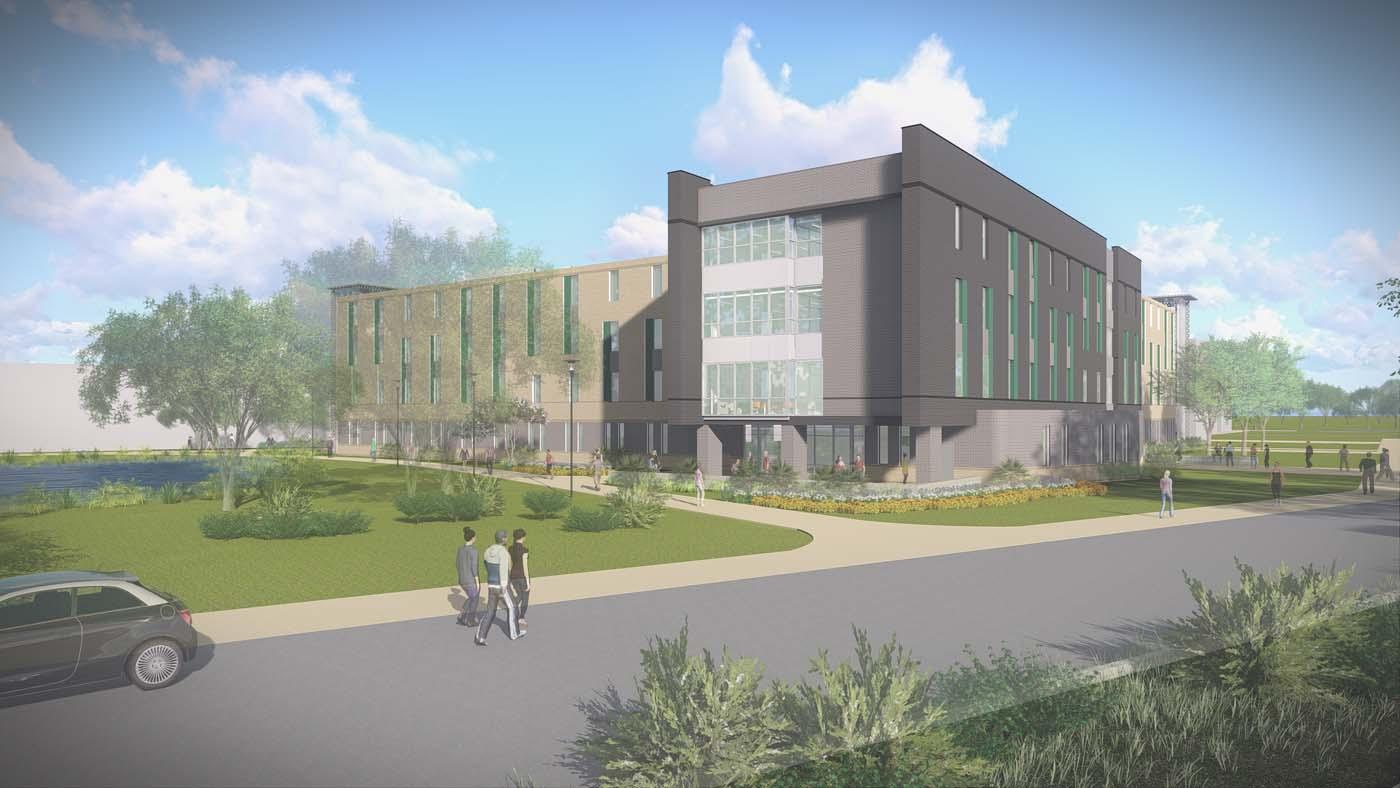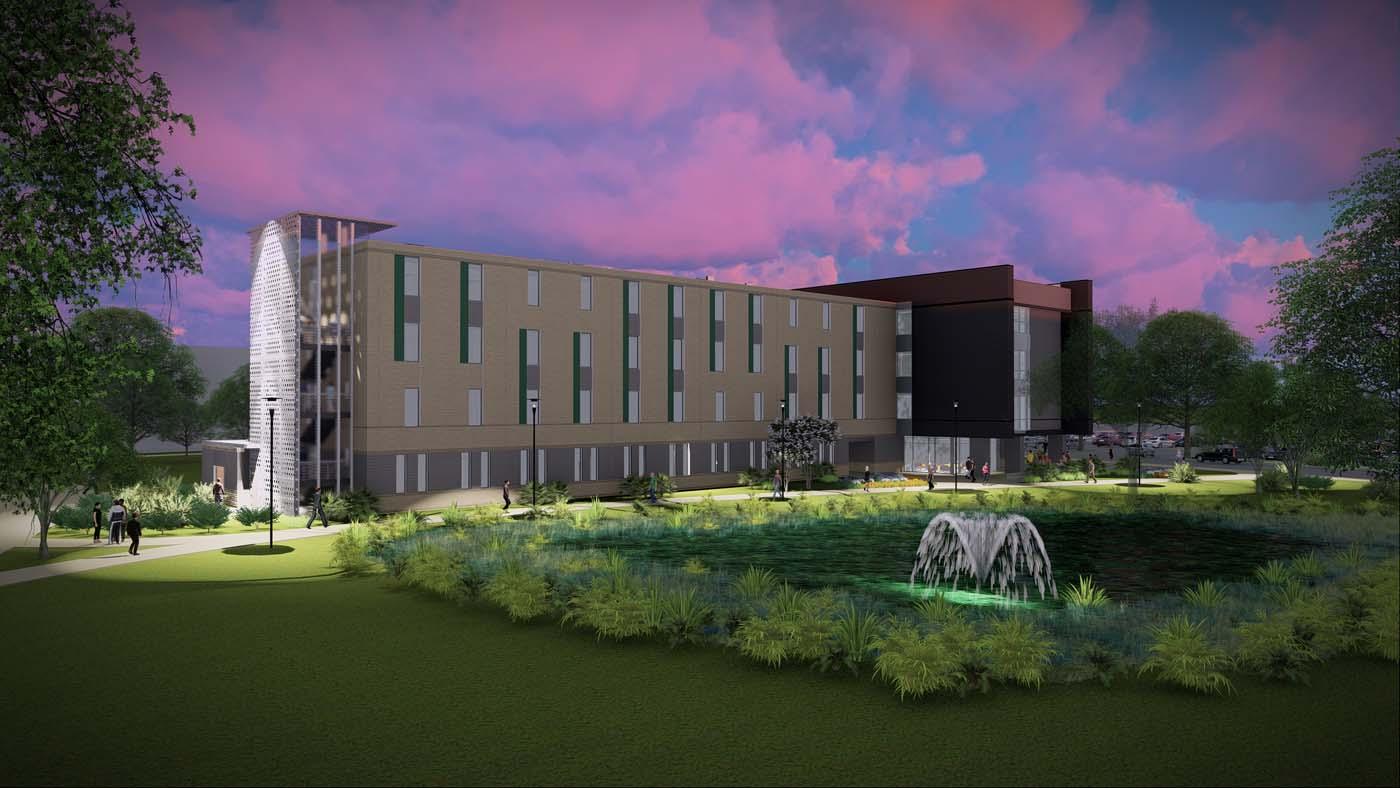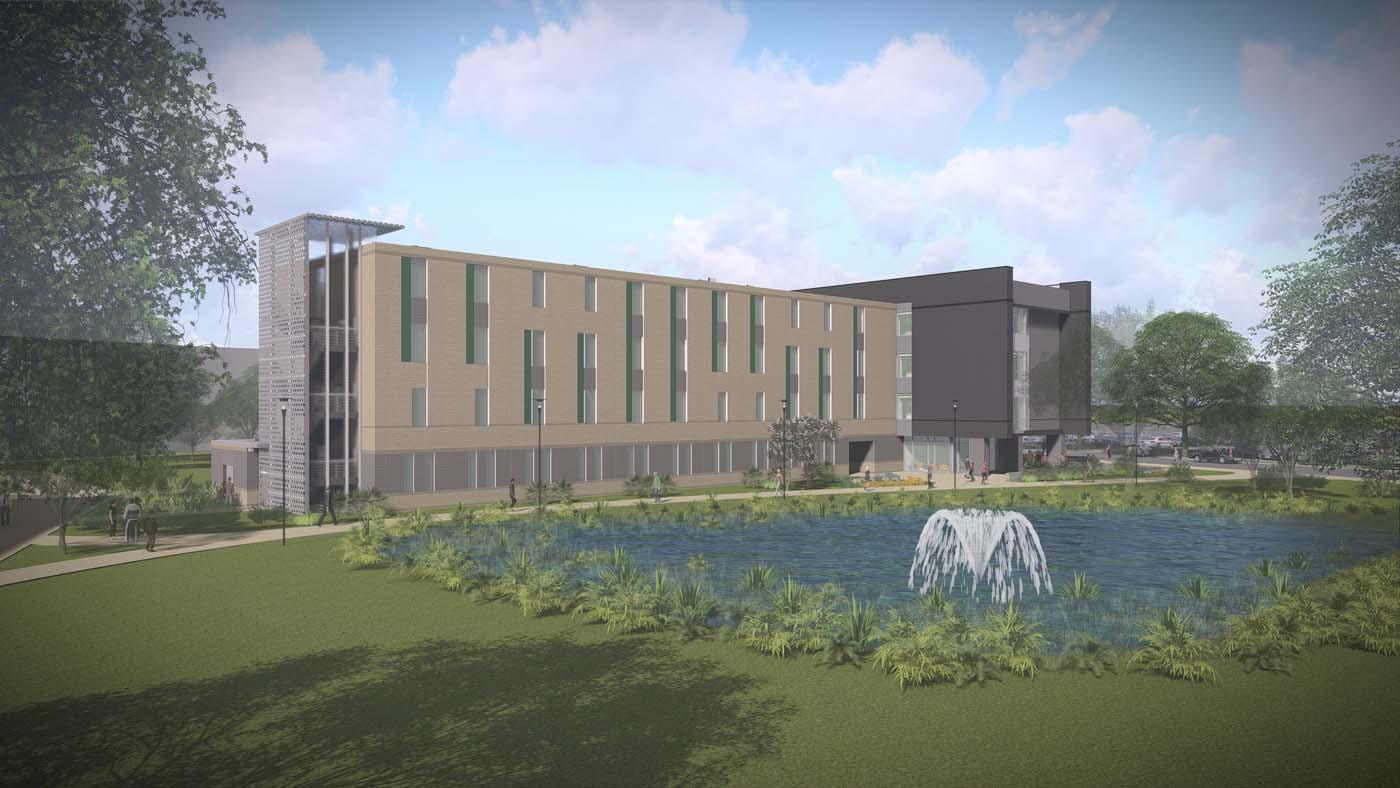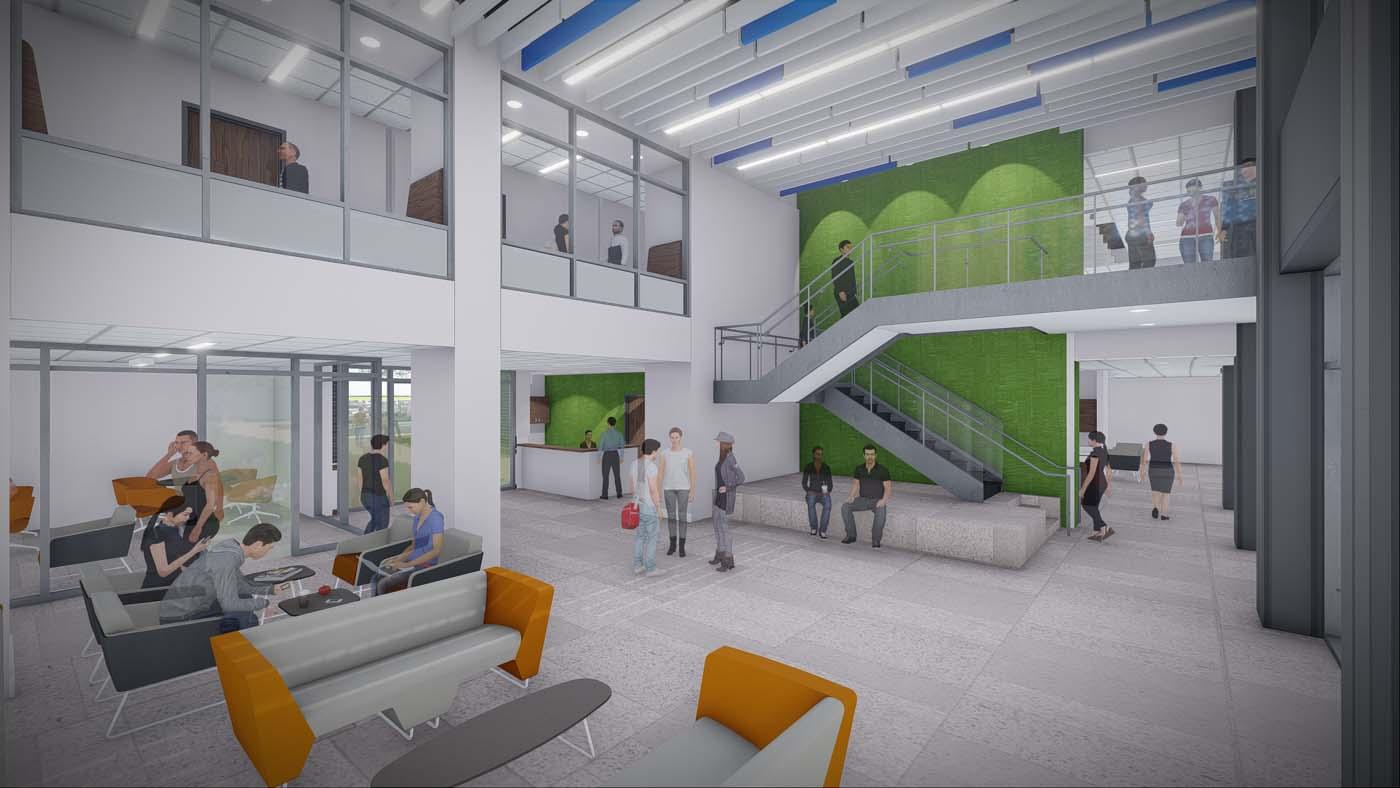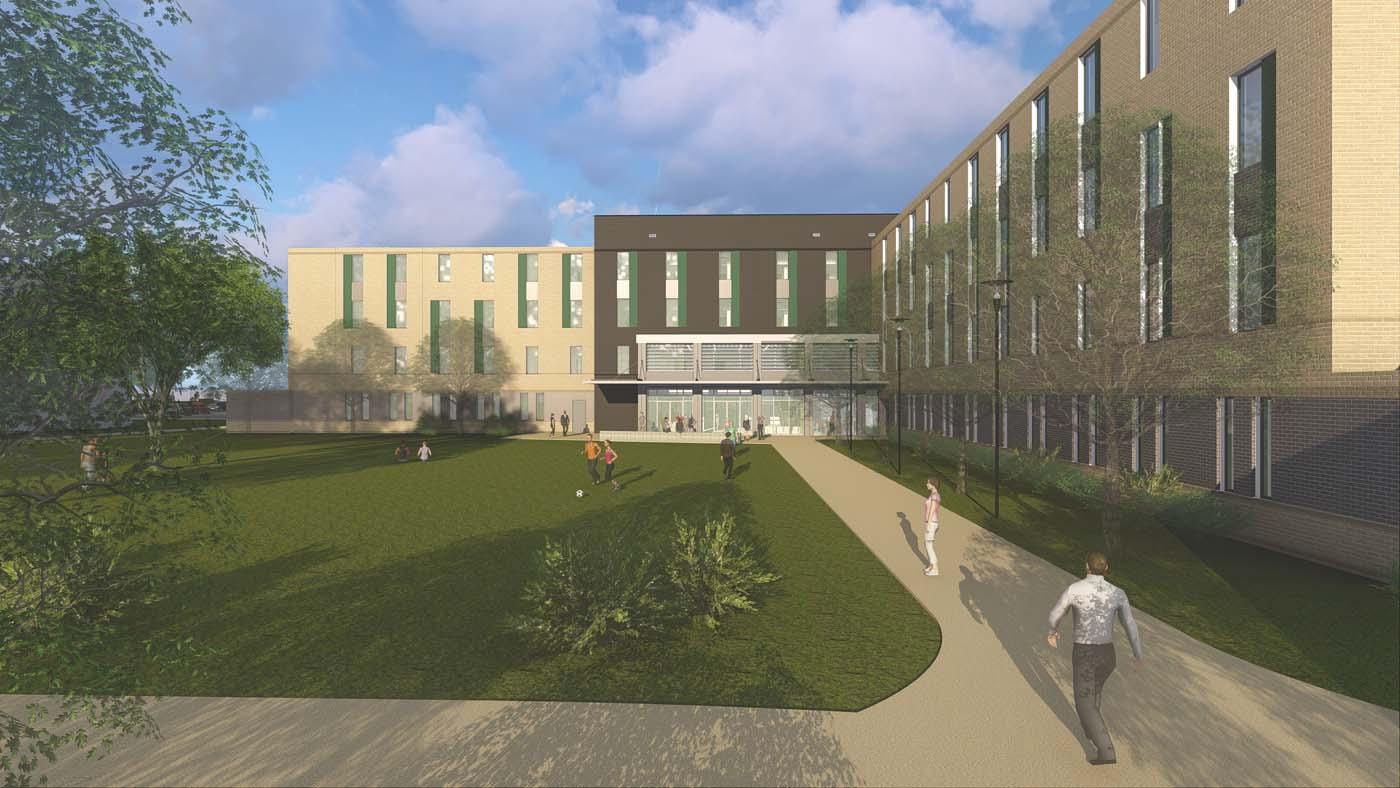 UHCL's new Residence Hall, located near the new Campus Recreation and Wellness Center, has mostly suite-style rooms. The suites are either a double room with 2 residents sharing the room or a single room connected to a bathroom. Residents need to choose a meal plan which will be available from the Patio Café in the Bayou Building.
Off-Campus Housing
There are multiple apartment complexes with varying floorplans within 5-20 minutes' walk/cycle from campus. UHCL posts listings for students looking to rent or share housing in the area. A UHCL login is required to view listings, but not to post.