Honorees
Distinguished Alumni Award
Myrna Jones Baker
Myrna Baker earned her Bachelor of Business Administration from University of Houston-Clear Lake in 1985 and now has more than 35 years of healthcare experience in the Houston metropolitan market. She received her Master of Business Administration from the University of Houston Executive MBA Program in 1995.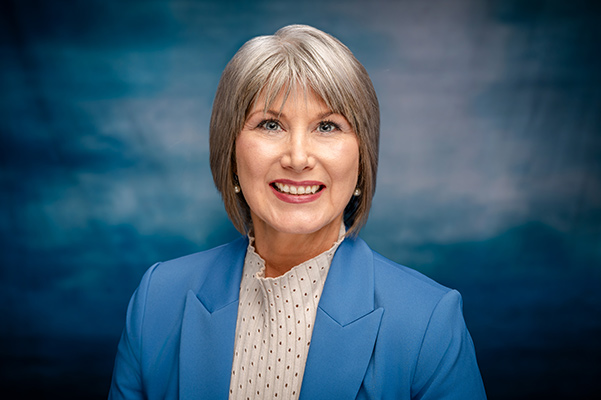 Read More About Myrna Jones Baker
Baker is currently the regional development director with the Houston Methodist Hospital system, leading philanthropic strategies for Houston Methodist Hospitals in Baytown and Clear Lake. Prior to this position, she worked as a director, executive director, and assistant vice president at leading medical institutions. These include Humana Hospital Corporation, UT MD Anderson Cancer Center, and CHRISTUS Health, notably with 15 years negotiating managed care contracts, followed by another 15 years recruiting talented physicians for the community.
Over the past seven years in her current role, she has been instrumental in making impactful decisions that have greatly benefited the community. For example, honoring her mother, Baker established "Helen's Table" with the UHCL Hawk Food Pantry, an endowment that supports UH-Clear Lake students with food, nutrition counseling, and household budgeting. In her role with Houston Methodist, she has raised over $4 million to support Houston Methodist community hospitals and system initiatives for research, education, and patient care.
Following the legacy of her parents, Helen and Marvin, to serve the community, Baker has been heavily involved in community organizations for more than 30 years. These include the Association of Business and Professional Women, Bay Oaks Country Club, Bay Area Turning Point, Inc., Bay Area Houston Economic Partnership, The Arts Alliance of Clear Lake, and local Chambers of Commerce. She also served on the UHCL Alumni Board from 1996-2000 and is a Lifetime Alumni Member. Fueled by her desire to help the community, Baker also provides philanthropic support for many of these organizations.
A North Carolina native, Baker relocated to the Houston area for her undergraduate and graduate collegiate studies. She's been a resident of the Clear Lake community since 1983. Has been married to her husband, Allen Baker, for 37 years and has three beautiful and talented daughters, Morgan, Allena, and Anna. In her spare time, she enjoys cooking, playing pickleball, kayaking, traveling, gardening and hiking.
Dr. Marci Contreras
A native of the Clear Lake area, Dr. Marci Contreras earned her Bachelor of Science degree in 2005 from University of Houston-Clear Lake, majoring in biology and minoring in biotechnology. She has worked as a physician assistant for nearly 16 years, with expertise in neurology, behavioral medicine, and preventive medicine.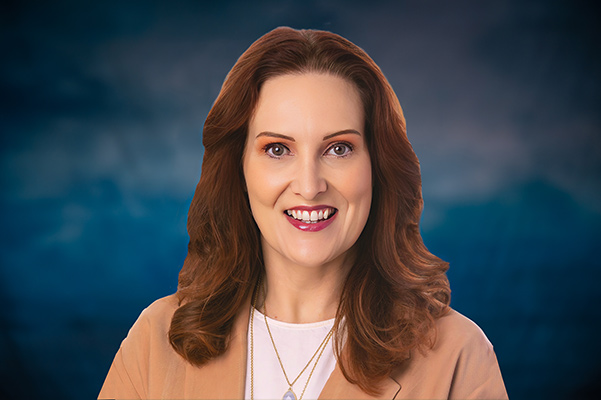 Read More About Dr. Marci Contreras
Dr. Contreras graduated from the University of Texas Medical Branch (UTMB) PA Program in 2008 and later returned as faculty in 2014. She received her Doctor of Education in Health Professions degree (Ed.D.) in May 2022 from A.T. Still University (ATSU). She has been a Physician Assistant (PA) for nearly 16 years, with expertise in neurology, behavioral medicine, and preventive medicine.
While working in general neurology, she developed a special interest in movement disorders and headaches. She later went on to accept a faculty position at Baylor College of Medicine in the neurology department, where she specialized in multiple sclerosis. There, she was able to not only work as a full-time clinician, but also as an educator and in research. Dr. Contreras was instrumental in educating the public on multiple sclerosis giving countless presentations nationally to peers, patients, and their families.
Dr. Contreras served as an attending PA volunteering for several years at St. Vincent's clinic in Galveston, which serves the homeless, underserved, and uninsured community. She has a special interest in the social determinants of health, human anti-trafficking, and diversity, equity, and inclusion. She has served on numerous committees related to these causes.
Dr. Contreras has led several efforts in the fight against human trafficking in South Texas and Arizona and is working on a national intervention with her students. She has given numerous presentations on recognizing victims of human trafficking and even implemented a curriculum at UTMB to improve the health provider's role as an advocate against human trafficking.
Dr. Contreras is currently the founding program director for Franklin Pierce University's Hybrid PA Program in Arizona, which welcomed their first cohort last year. She has been in PA education now for 10 years.
Dr. Contreras was inducted into the Academy of Master Teachers (AMT) as a UT Distinguished Teaching Professor in 2018. She was the recipient of the Texas Academy of Physician Assistants (TAPA) Outstanding PA Educator of the Year Award in 2019.
Dr. Contreras is a fellow member of the American Academy of Physician Assistants (AAPA), Physician Assistant Education Association (PAEA), and Texas Academy of Physician Assistants (TAPA). She maintains her lifetime membership with Pi Alpha Honor Society, Alpha Eta Honor Society and Omicron Delta Kappa Leadership Society.
Dr. Contreras resides in the northwest valley of Phoenix, Arizona, and enjoys reading, hiking, traveling, and spending time with her three dogs. She is the proud mother of twin daughters, Mya and Isabella, who attend Baylor University and Texas State University, respectively.
Kate Lightfoot
Kate Lightfoot is the global marine manager and president of Sea River Maritime in ExxonMobil's global Supply Chain organization. She transitioned to this role after serving as the site manager at ExxonMobil's Baytown Olefins Plant and the Baytown Chemical Plant. She was the first female to hold these and two other process manager positions in Baytown.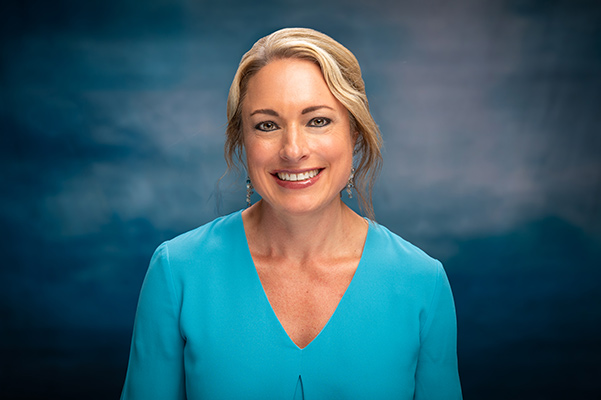 Read More About Kate Lightfoot
Lightfoot holds a bachelor's degree in chemical engineering from the University of Arkansas and received her MBA from University of Houston-Clear Lake in 2003. She joined ExxonMobil in Baytown in 2002 as an experienced hire.
Lightfoot and her husband, Ronny, have three children, Ally (19), Will (17) and Gavin (6). Away from ExxonMobil, she spends time supporting her children in school and sports activities and simply being a mom. She and her family enjoy outdoor activities, and family vacations are normally planned around being in the fresh air snow skiing, fishing, and water skiing.
---
Early Achievement Award
Jennifer Cervantes
Jennifer Cervantes is a Licensed Clinical Social Worker (LCSW-S) who graduated from UH-Clear Lake with a Bachelor of Social Work. She received her Masters of Social Work in Direct Practice with Children and Families from the University of Texas Arlington in 2017. She has extensive experience working with families in various school and non-profit settings.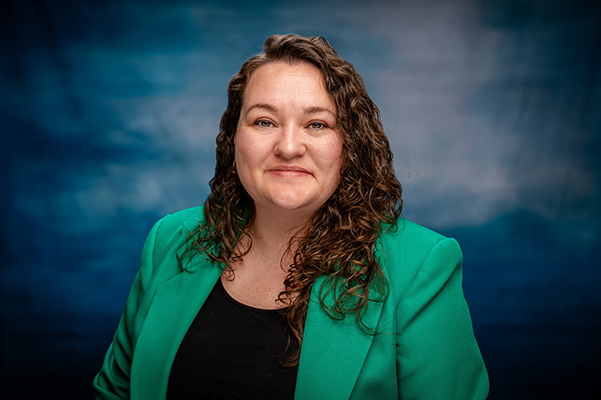 Read More About Jennifer Cervantes
Cervantes has extensive experience working with children and families in various school and non-profit settings, but her passion and area of expertise lie in direct practice with families of children who have received developmental or behavioral diagnoses.
She currently serves as a full-time assistant professor and director of community outreach and education at the Meyer Center for Developmental Pediatrics and Autism with Baylor College of Medicine at Texas Children's Hospital. She also currently serves as co-chair of the Advocacy Committee for the Society of Developmental and Behavioral Pediatrics. She was recognized in 2019 as Field Instructor of the Year for the University of Houston-Clear Lake Social Work program and was recognized in 2021 by the Latino Social Workers of Greater Houston as the Latino/x Social Worker of the year.
Throughout her time at the Meyer Center, she has been instrumental in the development and delivery of multiple educational programs for families, community professionals, medical learners, and social work learners. She teaches learners about strength-based and family-centered care, community resources and services, and effective empowerment and advocacy strategies.
Most notably, she led the development of a Waitlist Informational Workshop for families whose children are awaiting developmental evaluations. This innovative idea is one that over 35 other developmental centers across the nation have expressed interest in duplicating at their centers. She has co-authored two peer-reviewed publications and has co-developed and facilitated numerous local, regional, national, and international presentations.
Cervantes and her husband, Eduardo, have been married for 15 years and have three children. Their son Eduardo Jr. serves in the United States Marine Corp. Their other son Gabriel attends the University of Houston main campus. Their daughter, Roxana, is in middle school.
---
Marilyn S. Sims Leadership Service Award
Brenda Cothran
Brenda Cothran is someone who touches so many lives with her community involvement and is always ready and willing to help or find a way to help better someone's life. She currently serves as a Board of Trustee member for the Deer Park Independent School District. She earned her degree from UHCL in 1980.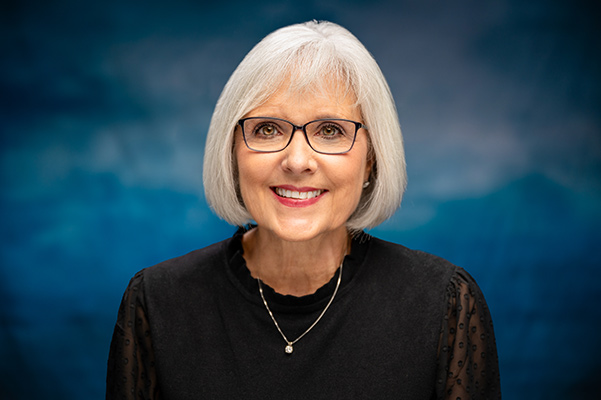 Read More About Brenda Cothran
Cothran moved with her family to the Pasadena area from her hometown of Amarillo, Texas. After graduating from Sam Rayburn High School, she began attending classes at the University of Houston main campus. She continued her studies at University of Houston–Clear Lake and received a Bachelor of Science in Education from the College of Education in 1980.
Shortly thereafter, Cothran married her husband, Gerald, who was actively involved in his family's business in Deer Park. When not attending Rotary, Chamber of Commerce, and church functions with Gerald, she taught 2nd grade at Parkwood Elementary School in the Deer Park Independent School District (DPISD) while taking night classes at UHCL to complete her master's degree in 1985.
The Cothrans raised two children, both of whom are now grown. While she intended to return to the classroom to teach after her children were in school, she realized the importance of a parent's attention and involvement in a child's life, so she continued volunteering in school activities and clubs, enhancing the experiences of her children's formative education years. Her daughter, Laura, is now a state-recognized hearing and deaf specialist teacher with DPISD. Her son, Andrew, is a geologist in the petroleum industry in Shreveport, Louisiana.
Cothran continues to work tirelessly with every teacher, parent, and organization to better the educational experience of students and community members. She served as a board member of the Deer Park Education Foundation for more than 20 years and is currently serving as an ex-officio member, after her appointment as a member of the DPISD Board of Trustees in 2016. She currently serves the school district and community in that position, making decisions that touch so many young students and community members' lives.
During her years of service, Cothran has encountered community members in need who lacked support, so she helped find ways to provide food, supplies, counseling, and funding for these basic services. This eventually led her to assist in the formation of a grass roots organization for citizens in need, which officially became a community supported non-profit organization in 2010, the Deer Park Opportunity Center. Its mission is to help local families in need.
In 2008, Cothran was recognized as the Deer Park Christian Lay Woman of the Year for her devotion to her church and community activities. She continues this active support to the community with her work through the Opportunity Center and as an active member of the Deer Park United Methodist Church. She also spends many hours staffing and obtaining donations for the Deer Park Food Pantry and visiting and assisting the elderly of the community.
Cothran's devotion to education and the community embodies the characteristics of an all-around, genuinely good servant, well-deserving of the UHCL Alumni Leadership Service Award recognition.
---
Outstanding Professor Award
Dr. Mary Short
Dr. Mary Short is a professor of clinical psychology and director of the Clinical Training program at University of Houston-Clear Lake. She served as the program director for the Clinical Psychology program from 2006 – 2016. Dr. Short is a nationally recognized researcher in the area of the pediatric health psychology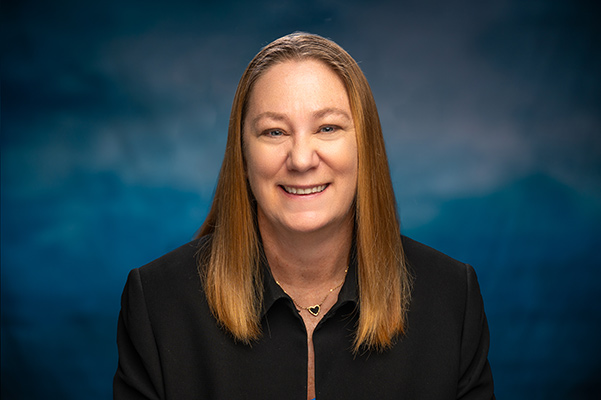 Read More About Dr. Mary Short
Since 2016, Dr. Short has also served as the department chair for Clinical, Health, and Applied Sciences. She also served as the interim associate dean for the College of Human Sciences and Humanities from June 2022 to January 2023.
Dr. Short received her doctorate from Western Michigan University. She completed her internship training in clinical psychology at Boys' Town in Omaha, Nebraska and post-doctoral training at University of Texas Medical Branch.
Dr. Short's most important contribution as a professor has been to her devotion to the training and development of her students for the last 18 years. She has advised/supervised hundreds of master's and doctoral students. In these programs, there have been over 400 graduates who are now working in the community providing mental health services.
Dr. Short is a nationally recognized researcher in the area of the pediatric health psychology, and through this lab, she has mentored over 100 students, including publishing and presenting with at least 50 of them.