The Distinguished Alumni Award honors University of Houston-Clear Lake graduates who have made significant contributions to society and whose accomplishments and careers have brought credit to the institution. The UHCL Alumni Association has presented the Distinguished Alumni Award since 1984.
Award Selection Criteria
Eligibility: A nominee is eligible to receive the Distinguished Alumni Award if he/she has received a degree or teacher's certification from UHCL and has substantially met the following criteria:
Nominee must be distinguished in his or her chosen business, profession or life work, and has received previous recognition from contemporaries.
Nominee must be a person who has demonstrated outstanding contributions to community service.
Nominee must be a person who, in deeds and actions, reflects and recognizes the importance of his or her education through involvement with the university or within his or her local community.
Nominee must be able to accept the award in person at the annual UHCL Alumni Celebration dinner.
Nominee must not be a current member of the Alumni Association Executive Council.
Number of Awards
The association shall confer the Distinguished Alumni Award on one or more individual(s) in any one year. The awards shall be conferred each year unless there are no qualified nominees.
Award Nomination
Use the Alumni Award Nomination Form below to nominate an alumnus for an award. For tips on creating a great nomination, download the Nomination Tip Sheet. The extended deadline for 2022 Alumni Association Awards nominations is Sunday, May 15, 2022.
---
Past Distinguished Alumni Award Recipients
2019 -

Phyllis M. Saathoff-Oliver, '85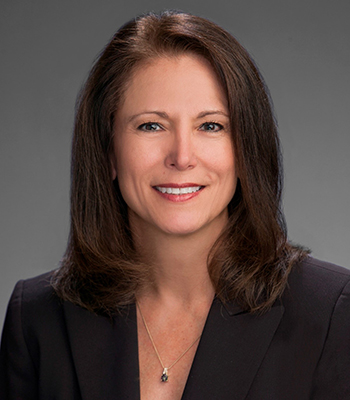 Phyllis Saathoff, executive director/CEO of the Port of Freeport, has over 25 years of service in the port industry. She began her maritime career at Port Freeport in 1992, serving as managing director and interim executive port director/CEO before joining the Port of Houston Authority in 2012. She returned to Port Freeport in April 2016 as the CEO. Under her leadership, Port Freeport has been successful in obtaining the U.S. Army Corps of Engineers Chief's Report to Congress to deepen the Freeport Harbor Channel by 56 feet, initiating the development and financing of the Port's first container terminal, and bringing new business and investment to the Port. She received the Certificate of Excellence in Financial Reporting from the Government Finance Officers Association for 29 consecutive years. She is author of "The Emergency Preparedness and Continuity of Operations Planning Manual for Best Practices" for ports. She earned her Bachelor of Science in Accounting from University of Houston-Clear Lake in 1985 and is a certified public accountant and Professional Port Manager.
2018
Joyce Delores Taylor '04 MA, '06 MA, '08 MA
Michael Marquez, '99 MS
Kenny Koncaba, '90 BA
2017
Estella Hernández Gillette, '86 BBA, '94 MA
Denise S. Navarro, '86 BA, '91 MBA
Michael Squyres, '93 BA
2016
Christine (Christy) Harper, '92 BS, '94 MA
Evelyn Miralles, '92 BA, '12 MBA
2015
Anita Fogtman, '85 BA
2014
Carolyn Ann Lightfoot, '90 MA
Kevin C. Wooten, '76 BA, '78 MA
2013
E. Michael Fincke, '01 MS
Charles F. Hall, Jr., '97 MBA
Natalie V. Saiz, '91 MA
Diane Davies Vest, '87 BBA
2012
Cris C. Daskevich, '97 MHA/MBA
Douglas W. Hiser Jr.,'96 BA
Juan Manuel Traslaviña, '87 BS, '93 MS
2011
Craig A. Cordola, '98 MHA/MBA
Bernard A. Harris, Jr., '99 MBA
Stephen K. Jones, Jr., '96 MHA/MBA
E. J. "Joe" King, '77 BS
2010
Cynthia L. Howard, '81 MS
Lee M. E. Morin, '09 MS
Rebecca Lynn Reitz, '90 BBA
Marilyn S. Sims, '88 BS
Greg Smith, '84 MS
Maura Walsh, '83 MA
2009
Richard H. Anderson, '77 BS
Christopher J. Culbert, '86 MS
2008
Russell P. Austin, '80 MA
Dilhar Mihidu De Silva, '91 BS, '94 MS
Preston Johnson, Jr., '83 MBA
Michael L. Landolt, '85 BS
Katherine Keys Reeves, '98 BBA
2007
Marilyn Kurtz Lunney, '93 MA
Keith A. Parrott, '95 MHA
Rosalind Calvert Perez, '93 Mid-Management Certificate
2006
Robert C. Garcia, '76 BBA
Lucille Pack Gedies, '93 MBA
Darla Schneider McKitrick, '92 MS
2005
Arnold Adair, '88 Mid-Management Certificate,
'99 Superintendent Certificate
Kimberly Campbell, '87 BBA, '92 MBA
Randy Garner, '86 BS, '89 MA
Charles A. McClelland, Jr., '00 MA
2004
Teresita Z. Hernandez, '80 MS
Leslye King Mize, '80 MA
Janet (Pepperday) Kelly, '85 MS
2003
Guion S. Bluford, Jr., '87 MBA
Emmeline Dodd, '80 MS
Sandra Mossman, '87 Mid-Management Certificate,
'87 Supervisor Certificate
2002
Marjorie H. Jacobson, '84 BA
Frank Perez, '82 MA
Jennie Ward Robinson, '92 BS
2000
J. Pamela Culpepper-Cronk, '80 BS, '83 MA
1998
Tina Farrell, '85 MA, '93 Mid-Management Certificate, '09 EdD
Russell Meyers, '86 MS
Patricia Potter Wilson, '79 MS
Victoria I. Yamasaki, '88 BS
1997
Gerald J. Clause, '78 MS
Dawn M. Korman, '81 BS
Katherine Tamer, '77 MS
1996
Mary E. Ainslie, '75, BBA, '78 MS
Sandra Johnson, '82 MBA
1995
Michael Merkel, '90 BA, '94 MA
1994
Linda Wooten Robinson, '78 MA, '82 Mid-Management Certificate,
'86 Supervisor Certificate
1993
Susan Garman, '89 BS
David T. Vandewater, '77 MS
Ann Wismer-Landolt, '77 MS
1992
Raymond J. Khoury, '80 MS
Jane B. Reeves, '81 MS
1991
Steve Phelps, '80 BBA
1990
Charles A. Biggs, Sr., '84 BA, '87 MA
1989
Story Musgrave, '87 MA
1988
Micheal A. Reeves, '77 MS
1987
Peggy (Lathlaen) Channing, '82 MS
1986
William Gresco, '80 MS
1985
Kippy Payne Caraway, '77 BA, '85 MA
1984
Elizabeth Finck Leibfried, '79 MA
Marilyn K. Wiley, '82 MBA, '83 MS