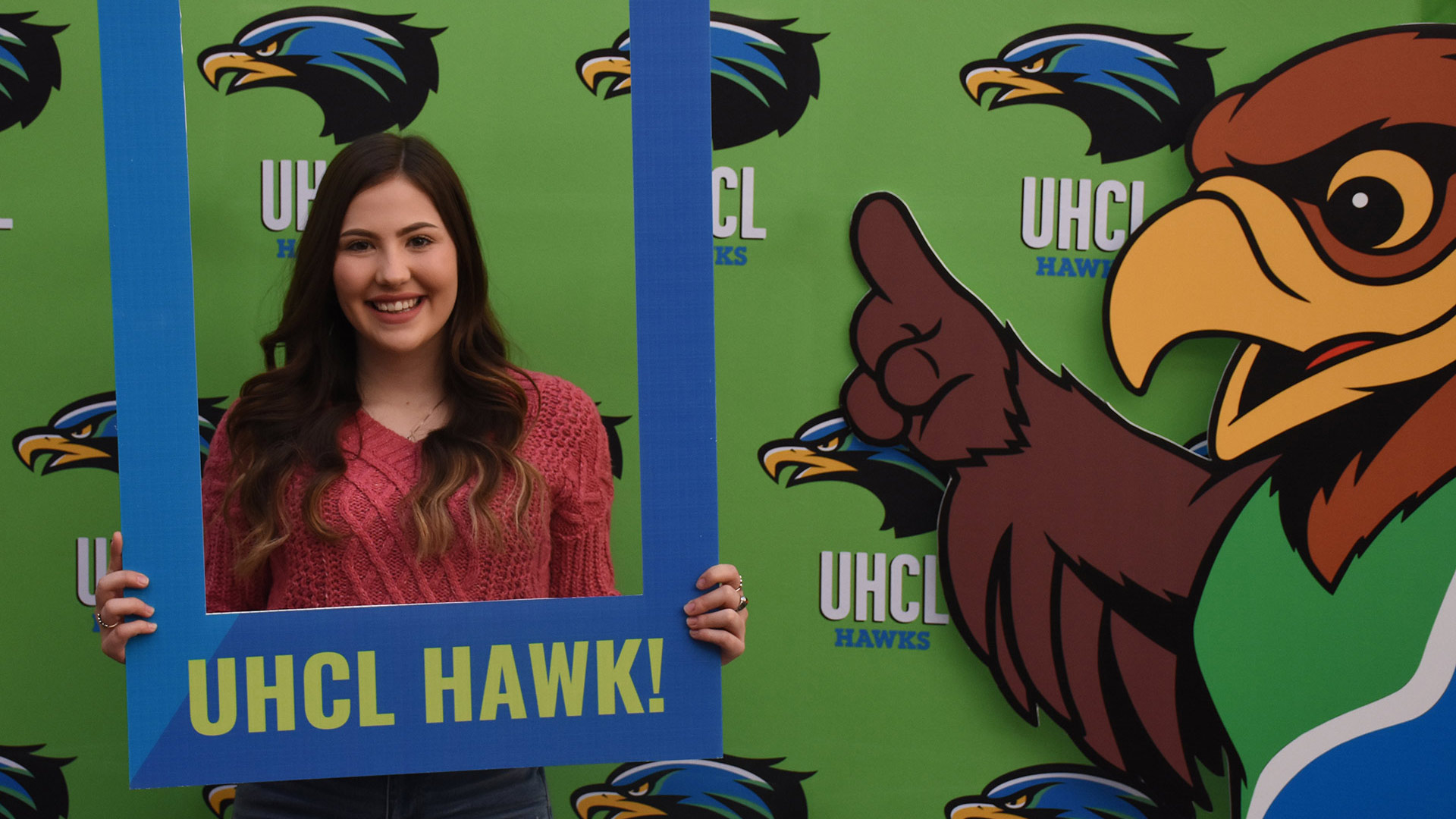 UHCL is Coming to You!
Join us for UHCL Day virtually! When you attend, you will get help filling out your application and receive guidance from admissions and transfer advisors.
You can also:
Get admitted with On-The-Spot Admissions.
Connect with Transfer Advising about transferring to UHCL.
Visit with financial aid and admissions counselors.
Learn about the academic programs at UHCL.
Register for UHCL Day at Your Campus
April 28, 2021
10 a.m. – 1 p.m
Learn More about Course Modes
Gain an understanding of our course modes as we move through the pandemic for the current and upcoming semesters.
Enrollment and Course Mode Information
COVID-19 Information
For applicants currently dealing with difficulties presented by COVID-19 (including school closures, cancelled tests, distance learning, lack of access to school documents or personnel, delayed results on AP/IB/national exams, or other circumstances), we encourage you to contact the Office of Admissions.
---
Connect one-on-one with an Enrollment Management Counselor:
Schedule a Virtual Appointment
---
On-The-Spot Admissions
Traditionally, we have offered an on-the-spot admission option during our UHCL Day events. To accomplish this we asked students to bring official transcript(s) to the event. With our event currently being offered virtually we would like assist students wanting to participate in on-the-spot admissions. We are offering 3 options associated with on-the-spot admissions.
Request official transcript(s) to be sent to UHCL Office of Admissions before the event.
Official Transcript Pickup, before the event connect with Office of Admission to schedule pickup of a pre-ordered official transcript.
Request official transcript(s) after the event. Once official transcript(s) are received we will confirm the admission decision via phone. Official transcript(s) may take 3-5 business days to process.
Freshman, international and doctoral students are not eligible for On-the-Spot Admissions. In addition, students interested in the following programs are not eligible: MS Finance, MHA, MHA/MBA, Nursing, Behavioral Analysis and Behavioral Analysis Certification, Counseling, Professional, School and I/O Psychology, Family Therapy, Digital Media, Literature, College of Education graduate programs, and College of Science and Engineering graduate programs. Students applying for the MBA and MS Accounting who are not eligible for a test score exemption are also not eligible. Although an On-the-Spot Admissions decision is not available during the event, this event is a wonderful opportunity to get more information about our programs and submit documents to complete your application file.