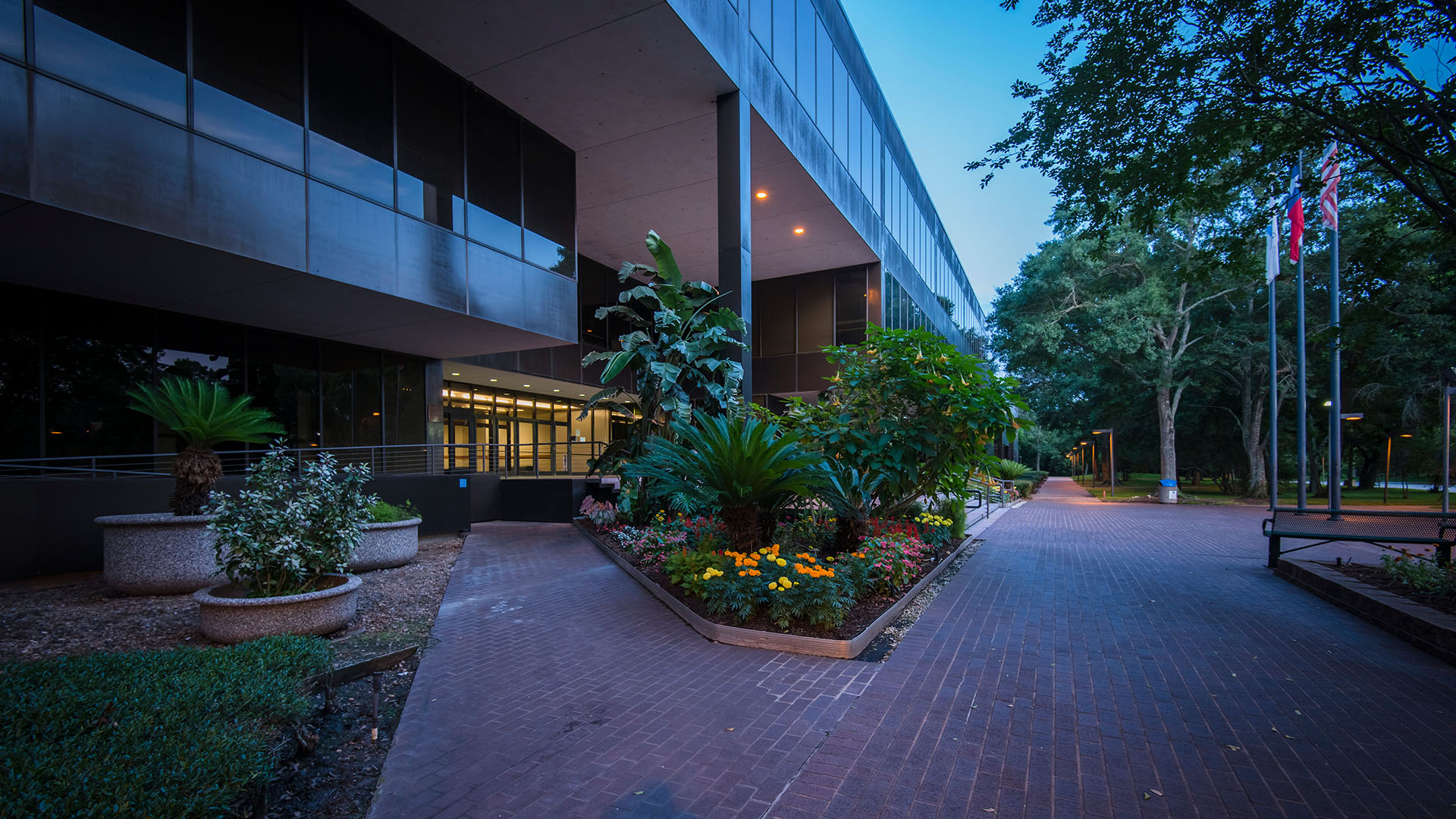 Clear Creek ISD Night at UH-Clear Lake
Wednesday, Feb. 28, 2018
6-8 p.m.
Clear Creek ISD community can meet UHCL faculty, learn about research and take tours of departments and UHCL's growing campus. Join us for a fun and informative event!
Registration and Check In: 5:30-6 p.m.
Welcome from Dr. Blake, UHCL President: 6-6:10 p.m.
Hawk Talks: 6-8 p.m.
Departmental Tours and Faculty Showcase: 6-8 p.m.

Join us during our faculty showcase exclusively for the Clear Creek ISD community. Students, parents and staff are invited to attend this one-night event when faculty will showcase their research from all four academic colleges. Plus, CCISD teachers will have a special mixer to network with College of Education faculty.
---
Exclusively for the CCISD Community
Meet and Learn
CCISD Night is the perfect opportunity to meet knowledgeable faculty and staff to learn about exciting programs offered at UHCL.
Demos and Tours
Experience UHCL with our hands-on demonstrations and research projects. Plus, discover more about our campus during departmental tours.
Hawk Talks
Join us for featured Hawk Talks – mini lectures in the style of TED Talks on the fascinating research conducted by UHCL faculty.
Fun for All
Bring family and friends to enjoy light refreshments and use #UHCLBOUND to win prizes!
Hawk Talks
Learn from experts in the fields of education, business, humanities and STEM with mini presentations in the style of TED Talks on popular research conducted by UHCL Faculty. Some of the Hawk Talks include:
Why I Never Wake a Sleeping Student

with

Dr. Chris Ward
Writing Life

with

Dr. Joanna Eleftheriou
Finance, Money and College

with

Dr. Timothy Michael
The Business of Healthcare

with

Raymond Khoury
Role Playing

with

Dr. Denise McDonald
We are All Scientists

with

Dr. Omah Williams-Duncan
Using Math to Learn about the Brain

with

Dr. LieJune Shiau
The 5 W's of Future Technology Trends

with

Dr. Liwen Shih
Department Tours and Faculty Showcase
Experience more in our Research Browse displaying information about on-going UHCL research. In addition, departmental and campus tours will be available for select departments. Join faculty in a Faculty Meet and Greet to exchange ideas on new teaching techniques, emerging pedagogical ideology, and practical advise on managing your students. This mixer is designed for counselors and teachers of all levels as well as school administrators and parents.
---
Special Accommodations
Any person needing an accommodation for a disability in order to participate in this program should contact the Office of Admissions at 281-283-2515 or OpenHouseRSVP@uhcl.edu at least one week prior to the event to arrange for the accommodation.
Directions to UHCL
---