JumpStart
Before your first fall semester even starts, take summer courses to start your journey early!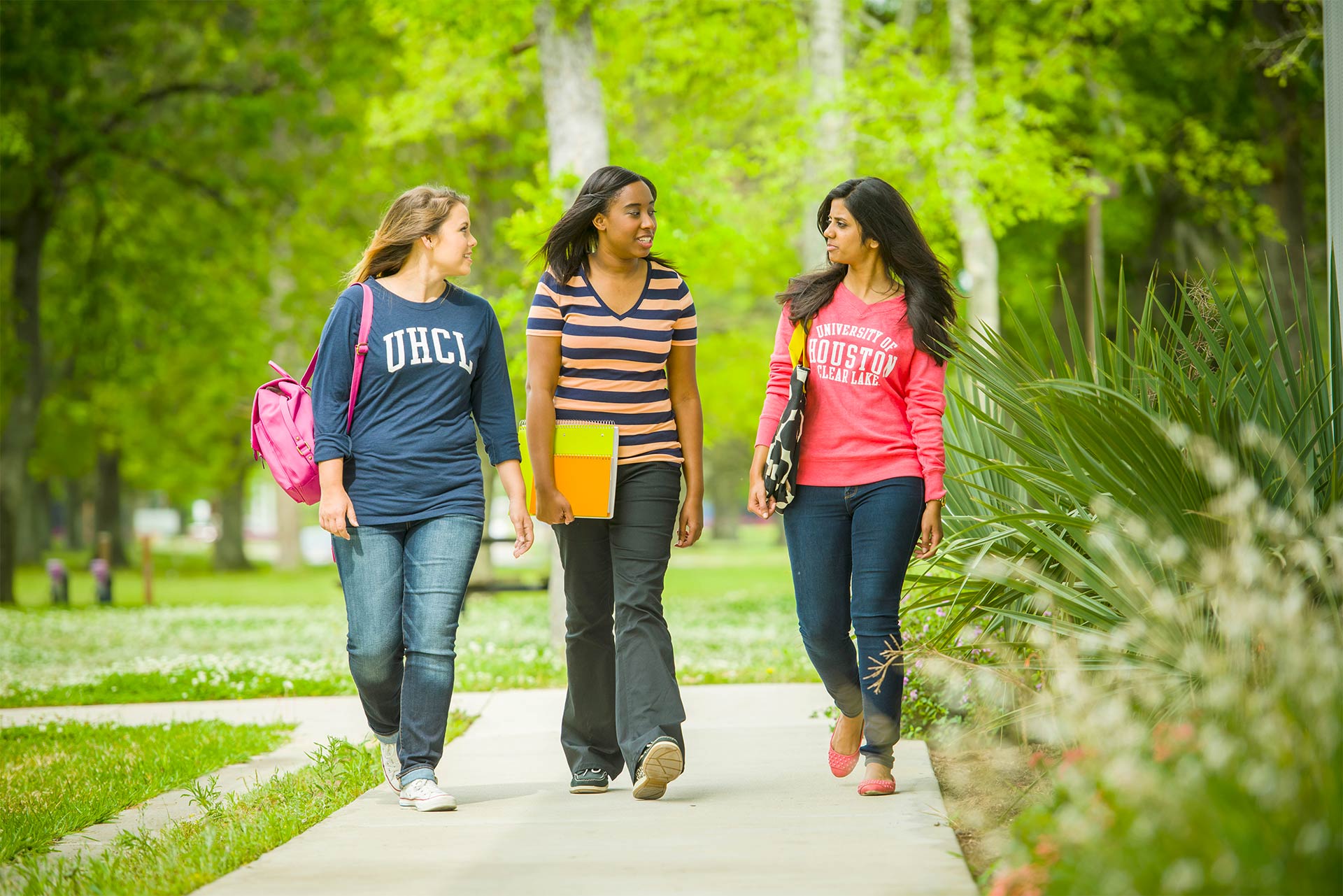 In Houston just for the summer? Register at UHCL and take summer coursework that will transfer back to your home institution!
---
Freshmen Degree-Seeking

Get a Head Start on Your Degree This Summer
Don't wait until fall to start your journey; make the most of your summer by taking courses at UHCL. Summer courses are taught during short 4-week and 5-week sessions, so you can save time earning credit hours toward your degree, get individual attention from professors and take advantage of campus resources without a crowd. You'll graduate sooner and be ready to begin your career earlier. Need help paying for class? We've got you covered. Financial aid may be available for students enrolled in at least six credit hours. Please review our regular freshman admission requirements.
Apply Now
---
Freshmen Summer Visiting

Take Summer Core Courses at a Fraction of the Cost of Other Universities
Apply as Summer Visiting at applytexas.org.

Select semester of entry as "Summer 2019"
Select school as "Non Degree Seeking"
Select major as "NDS Summer Visiting" (only option)

Submit high school transcript showing at least 6 semesters of high school work completed (through your junior year).
Meet the university's immunization requirement (see submission options).
Apply Now
Proof of TSI completion, submission of SAT/ACT scores and participation in Academic Advising is not required. Financial aid is not available for non-degree-seeking students. A final transcript is required for re-enrollment in future terms at UHCL. To change to degree-seeking status or to enroll at UHCL in a fall or spring term, please review our regular freshman admission requirements.