Celebrate with us November 16-20, 2020!
International Education Week (IEW) is an opportunity to celebrate the benefits of international education and exchange worldwide. This joint initiative of the U.S. Department of State and the U.S. Department of Education is part of efforts to promote programs that prepare Americans for a global environment and attract future leaders from abroad to study, learn, and exchange experiences.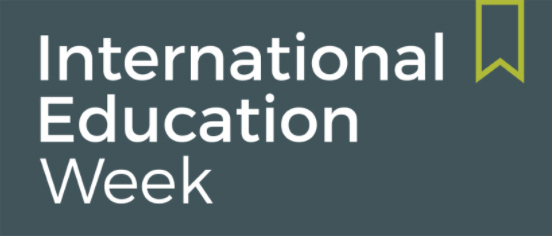 Learn more about International Education Week at iew.state.gov
UHCL celebrates our international students and scholars who come from all around the world, and many other global initiatives across UHCL, helping to make UHCL an internationally diverse and culturally rich campus. During international education week, we seek to expand perspectives, foster dialogue and build recognition and support of international education.
As UHCL's celebrations continue to evolve, and cross-campus participation continues to increase, we strongly encourage the UHCL community to find ways to commemorate internationalization efforts in their areas.
---
Events
Faculty Information Session
Monday, November 16, 2020
11 a.m. - 12 p.m.
Developing a UHCL Faculty-Led Abroad Program with International Studies Program: Learn about fully customized education abroad programs and virtual learning projects to complement your course(s) through inspiring content design and unique opportunities abroad.

Register now for the Faculty Information Session (Zoom)
Diplomacy Institute Diplomatic Lecture Series 2020-21: Mr. Charles Foster
Monday, November 16, 2020
10–11:30 a.m.
The University of Houston-Clear Lake's (UHCL) Diplomacy Institute proudly presents Mr. Charles C. Foster, J.D., Vice Dean of the Houston Consular Corps, the Honorary Consul General of the Kingdom of Thailand and Chairman of one of the largest global immigration law firms, Foster LLP. On Monday, November 16 at 10-11:30 a.m., Mr. Foster will deliver a special lecture titled, "Fostering Diplomatic Relations Through the Houston Consular Corps" to UHCL, hosted by Assistant Vice President of Global Learning and Strategy, Dr. Gigi Do. Download the Diplomatic Lecture Series 2020-21: Mr. Charles Foster Presentation Flyer.
Register now for the Diplomatic Lecture Series by Mr. Charlies Foster
Passport Workshop
Tuesday, November 17, 2020
12-1 p.m.

UHCL students, faculty, and staff are invited to learn how to obtain a passport for your Education Abroad program or future international travels. Please join Education Abroad and Scholar Services, and Amanda Clinton, Passport Facility Manager at the University of Houston Main for a workshop on obtaining a U.S. passport. The workshop is open to the entire UHCL community, whether you are planning for an education abroad program or your first trip abroad!
Diplomacy Institute Open House
Wednesday, November 18, 2020
9-10 a.m.

Join us for our inaugural Open House where you can meet our incredible Diplomacy Institute UHCL Advisory Committee behind the Diplomacy Institute. Download the Diplomacy Institute Open House PDF.