Help Your Company Create a Safe Work Environment
Safety is important in the workplace, whether it's in a business office or in an industrial plant. Most employees take their personal safety for granted while on the job. That's why it's crucial to have an expert in the workplace who ensures that safety remains the company's top priority. By choosing the Specialization in Environmental Safety for your Master of Science in Environmental Science from the University of Houston-Clear Lake, you will develop the talents and acumen crucial to preventing physical, biological and chemical hazards from wreaking havoc at your job.
Create a Secure Career in the Environmental Sciences
Thanks to a cross-functional slate of courses that emphasizes safety applications and workplace health, you will be prepared to recognize, evaluate and control workplace hazards in case they occur. With this degree, you will also enjoy a diverse range of career options. You could win a coveted position at utility companies, labor unions, research laboratories, environmental nonprofits or for the government at a local, state or federal level.
Request InformationHow to ApplyVisit

---
Admission Requirements
Take your education to new heights in University of Houston-Clear Lake's College of Science and Engineering. Learn the next steps to being admitted now.
Environmental Science M.S.

Admission Deadline

Standard Graduate Admission Deadline

Application

A standard university application is required.

Requirements

A GPA of 3.0 or higher on the applicant's last 60 hours of college credit is preferred, but a somewhat lower GPA may be accepted by some faculty committees, if the other criteria are favorable.
GRE Total Score of 290 (150 Quantitative)
A personal statement outlining academic background, academic and career goals, and declaration of a specialization under the Environmental Science degree plan. Two letters of recommendation are suggested, but not required. Students should submit a written statement to the CSE Academic Advising Office (cseadvising@uhcl.edu).
Additional Requirements – At least 34 undergraduate credit hours of natural science courses and 6 undergraduate credit hours of math courses prior to admission
---
Degree Requirements
Get ready to calculate the course load for your education at University of Houston-Clear Lake! Learn more about the courses required to succeed here in the College of Science and Engineering.
Degree Plan
---
Cost Information
Calculate the price of your science or engineering degree at UHCL with our Cost Estimator function.
Tuition and FeesNet Price CalculatorFee Schedule Calculator
---
Deadlines for Applying
Graduate Deadlines

Spring 2018

New Degree Seeking - December 1
Priority* - January 4
Final* and Session Start - January 16

Summer 2018

New Degree Seeking - May 1 (Some programs may not apply)

Fall 2018

New Degree Seeking - August 1
Priority* - August 13
Final* and Session Start - August 27
*Former/Non-degree seeking/Certificate Graduate Students applicants who apply after the priority deadline can expect to go through late registration. $50 late registration fee will be assessed.
International Deadlines

Fall

Priority – March 1
Final – June 1

Spring*

Priority – August 1
Final – November 1

Summer

Priority – February 1
Final – April 1
Students interested in qualifying for scholarships &/or applying for visas outside the U.S. should apply and submit the application documents/test scores by the priority deadline
Freshman will not be accepted for Summer semester

---
Locations
UHCL Online
UHCL Online
Bayou Building, Room 1406
2700 Bay Area Blvd
Houston, TX 77058
Phone: 281-212-1611
Make the most of a hectic schedule and study from home or the office through UHCL Online, offering the same level of excellence for more than 20 undergraduate, graduate and certificate programs.
---
Accreditations and Distinctions
The Institute for Safety and Health Management (ISHM) officially recognizes the degree programs for Environmental Science–Industrial Hygiene B.S., Environmental Science–Safety B.S., Environmental Science-Industrial Hygiene M.S., Environmental Science-Safety M.S., and Environmental Science Occupational Health and Safety Online M.S. as meeting the requirements for Associate Safety and Health Manager (ASHM) Designation.
---
Environmental Science M.S. with a Specialization in Safety Faculty
Magdy Akladios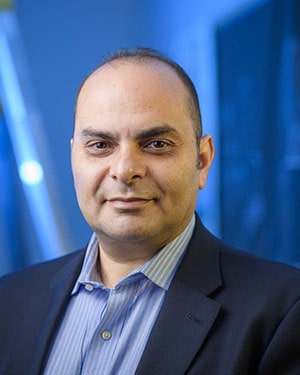 Magdy Akladios
Department Chair of Physical and Applied Sciences and Professor of Industrial Hygiene and Safety ,
Science and Engineering
Contact number: 281-283 3744
Email: akladios@uhcl.edu
Office: B3531-4
Bob Phalen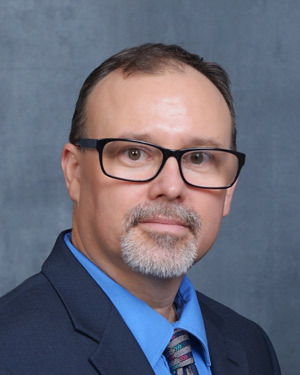 Robert N. Phalen
Associate Professor of Industrial Hygiene and Safety,
Science and Engineering
Contact number: 281-283-3753
Email: phalen@uhcl.edu
Office: B3531