Achieve a Rewarding Career Solving Work Environment Problems
Globally, countries are sharpening their focus on improving the work environment, causing the demand for industrial hygiene careers to increase. The Environmental Science M.S. with a Specialization in Industrial Hygiene at University of Houston-Clear Lake's College of Science and Engineering can train you to meet this growing international need. With practical coursework taught by highly experienced professors, you can learn how to recognize, evaluate and control workplace hazards and related concerns in the surrounding community. You can also become a sought-after professional, prepared for some of the most coveted roles in the industry.
UHCL's industrial hygiene master's degree is board approved by the Institute for Safety and Health Management (ISHM), which qualifies our graduates for designation as an entry-level Associate Safety and Health Manager (ASHM). With successful completion of required work experience, graduates can seek board certification as a Certified Safety and Health Manager (CSHM), a premier-level professional certification where there are many lucrative jobs in the field. Graduates have landed internships and careers at Fortune 500 companies such as ExxonMobil, Halliburton, Alcoa, Amazon and Marathon. Your degree will put you on the path to success.
Receive Quality Instruction by Professionally Certified Professors
Highly skilled professors with extensive professional backgrounds will teach you the skills and knowledge necessary for success in occupational safety and health. They are professionally certified in their field of occupational health and safety, and well-equipped to address students' needs. They also offer students the real-life experiences that will benefit their career, whether it is in the private sector or a governmental agency.
Request Information
How to Apply
Visit
---
Admission Requirements
Explore what the future holds for you by attending University of Houston-Clear Lake's College of Science and Engineering. Find out now what it takes to be admitted.

Environmental Science M.S.

Admission Deadline

Standard Graduate Admission Deadline

Application

A standard university application is required.

Requirements

A GPA of 3.0 or higher on the applicant's last 60 hours of college credit is preferred, but a somewhat lower GPA may be accepted by some faculty committees, if the other criteria are favorable.
GRE Total Score of 290 (150 Quantitative)
A personal statement outlining academic background, academic and career goals, and declaration of a specialization under the Environmental Science degree plan. Two letters of recommendation are suggested, but not required.
Additional Requirements – At least 34 undergraduate credit hours of natural science courses and 6 undergraduate credit hours of math courses prior to admission
---
Degree Requirements
Get ready to calculate the course load for your education at University of Houston-Clear Lake! Learn more about the courses required to succeed here in the College of Science and Engineering.
Degree Plan
---
Cost Information
Calculate the price of your science or engineering degree at UHCL with our Cost Estimator function.
Tuition and FeesNet Price CalculatorFee Schedule Calculator
---
Deadlines for Applying
Graduate Deadlines

Spring 2019

Final - January 22

Summer 2019

New Degree-Seeking Students - May 1
Former UHCL Students - May 28

Fall 2019

New Degree-Seeking Students - August 1
Former UHCL Students - August 12

Spring 2020

New Degree-Seeking Students - December 1
Former UHCL Students - TBA(Early January 2020)
Please note, some graduate programs have special requirements and different deadlines from those above. For more information visit How to Apply.
Former UHCL Students and non-degree seeking students applying after the deadlines above may be considered for admission on a case-by-case basis. Please contact the appropriate graduate enrollment counselor for more information.
International Deadlines

Fall

Priority – March 1
Final – June 1

Spring

Priority – August 1
Final – November 1

Summer*

Priority – February 1
Final – April 20
Students interested in qualifying for scholarships &/or applying for visas outside the U.S. should apply and submit the application documents/test scores by the priority deadline
*International freshmen applicants will not be accepted for Summer semester.
---
Locations
UHCL Online
UHCL Online
Bayou Building, Room 1406
2700 Bay Area Blvd
Houston, TX 77058
Phone: 281-212-1611
Make the most of a hectic schedule and study from home or the office through UHCL Online, offering the same level of excellence for more than 20 undergraduate, graduate and certificate programs.
---
Accreditations and Distinctions
The Institute for Safety and Health Management (ISHM) officially recognizes the degree programs for Environmental Science–Industrial Hygiene B.S., Environmental Science–Safety B.S., Environmental Science-Industrial Hygiene M.S., Environmental Science-Safety M.S., and Environmental Science Occupational Health and Safety Online M.S. as meeting the requirements for Associate Safety and Health Manager (ASHM) Designation.
---
Environmental Science M.S. with a Specialization in Industrial Hygiene Faculty
Magdy Akladios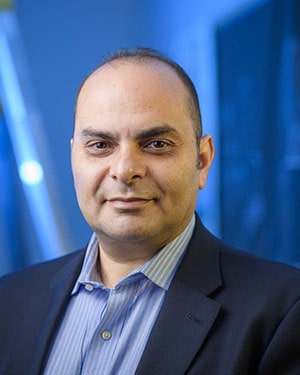 Magdy Akladios
Department Chair of Physical and Applied Sciences and Professor of Industrial Hygiene and Safety ,
Science and Engineering
Contact number: 281-283 3744
Email: akladios@uhcl.edu
Office: B3531-4
Bob Phalen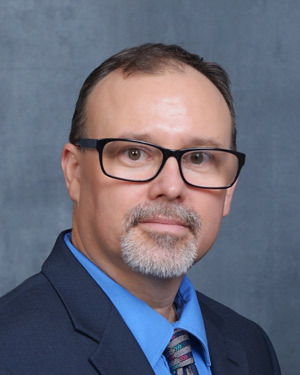 Robert N. Phalen
Associate Professor of Industrial Hygiene and Safety,
Science and Engineering
Contact number: 281-283-3753
Email: phalen@uhcl.edu
Office: B3531