Leverage Your Leadership Strengths
The University of Houston-Clear Lake, with its alumni footprint throughout Texas and especially the Houston area, provides its graduates not only with a state-recognized high-quality preparation program, but also with the networking capacity to find mentors and colleagues who share and understand the expectations of great leaders. In schools from Sealy to Beaumont, from Galveston to Conroe, you will find UHCL alumni in educational leadership positions who are very willing to support your professional goals. With their support and the support of others, your efforts as a candidate will land you the position you seek. Imagine having the benefits of academic and fieldwork experiences that provide you with the professional understanding of the "right things" and the evidence that shows you've done them.
The Master of Science in Educational Management from UHCL's College of Education is currently offered in both a traditional, face-to-face class format, as well as a hybrid format, featuring a mixture of face-to-face class sessions and online assignments.
Be at the Forefront of Your School's Literacy Initiatives
There is a growing need for a balanced literacy approach because of rigorous educational standards and student testing. The reading specialist certification provides the background necessary to best serve Pre-K to Grade 12 students. This combination of leadership and literacy can also provide graduates an edge in the current competitive job market, opening a wide range of opportunities as principals, assistant principals, literacy directors, literacy coordinators and program specialists. Courses are offered in both traditional and hybrid format.

Request InfoHow to ApplyVisit
---
Admission Requirements
Eager to make your dreams come true by studying at UHCL? Make sure you have what it takes to begin your journey to success.
---
Degree Requirements
Educate yourself on the necessary course work at University of Houston-Clear Lake. We want you to succeed in the College of Education, so review the degree requirements for your preferred major.
Degree Plan
---
Cost Information
Get schooled on the projected costs for tuition, books, supplies and more for your education degree from UHCL.
Tuition and Fees
Net Price Calculator
Fee Schedule Calculator
---
Deadlines for Applying
Graduate Deadlines

Fall

New Degree-Seeking Students - August 1
Former UHCL Students - August 15

Spring

New Degree-Seeking Students - January 5
Former UHCL Students - January 15

Summer

New Degree-Seeking Students - May 1
Former UHCL Students - May 25
Please note, some graduate programs have special deadlines and requirements. For more information go to How to Apply. Check the status of your application online through E-Services using your UHCL student ID.
The UHCL applications is available online through www.applytexas.org. The online application is scheduled to close for Graduate students after the Formal UHCL Student deadline of each semester.
Applying After the Priority Deadline
New, non-degree seeking, and former UHCL students applying after the deadlines above may be considered for admission on a case-by-case basis. Please contact the appropriate graduate enrollment counselor for more information. A $50.00 Late Registration Fee or $50.00 Late Payment may apply.
Review the UHCL Academic Calendar for registration and payment dates and deadlines.
International Deadlines

Fall

Final – April 1
Document Deadline – April 15

Spring

Final – October 1
Document Deadline – October 15

Summer*

Final – March 1
Document Deadline – March 15
Students interested in qualifying for scholarships &/or applying for visas outside the U.S. should apply and submit the application documents/test scores by the priority deadline
*International freshmen applicants will not be accepted for Summer semester.
---
Locations
---
Accreditations and Distinctions
The College of Education is accredited by the State Board for Educator Certification/Texas Education Agency.
We've earned national recognition for accomplishment and innovation, including the Christa McAuliffe Award for Excellence in Teacher Education.
---
Educational Management M.S. with Principal as Instructional Leader Certification and Reading Specialist Certification Faculty
Lillian Benavente-McEnery
Lillian Benavente-McEnery
Professor of Literacy, Language Arts, and Literature Studies,
Education
Contact number: 281-283-3539
Email: mcenery@uhcl.edu
Office: Bayou Suite 1321
Antonio Corrales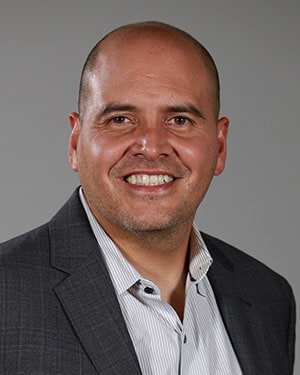 Antonio Corrales
Doctoral Program Coordinator and Associate Professor of Educational Leadership,
Education
Contact number: 281-283-3588
Email: corrales@uhcl.edu
Office: Bayou Suite 1111
Thomas Cothern
Thomas Cothern
Assistant Professor of Educational Leadership,
Education
Contact number: 281-283-3517
Email: cothern@uhcl.edu
Office: Bayou Suite 1111
John Decman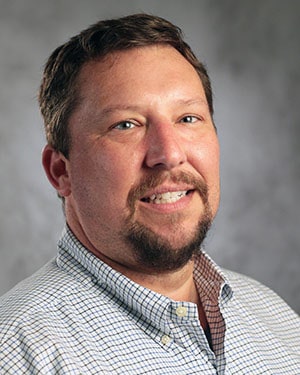 John Decman
Program Coordinator and Professor of Educational Leadership,
Education
Contact number: 281-283-3548
Email: decman@uhcl.edu
Office: Bayou Suite 1125
Heather Pule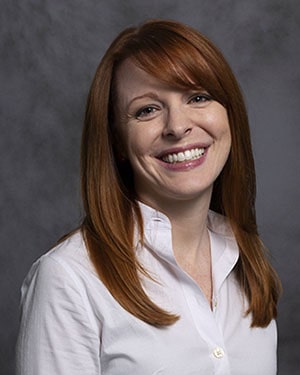 Heather Pule
Clinical Assistant Professor of Reading and Language Arts,
Education
Contact number: 281-283-3577
Email: pule@uhcl.edu
Office: Bayou Suite 1325
Roberta Raymond
Roberta Raymond
Program Coordinator and Associate Professor of Literacy, Language Arts, and Literature Studies Program ,
Education
Contact number: 281-283-3593
Email: raymond@uhcl.edu
Office: Bayou Suite 1325
Felix Simieou
Felix Simieou III
Interim Associate Dean and Associate Professor of Educational Leadership,
Education
Contact number: 281-283-3620
Email: simieou@uhcl.edu
Office: Bayou Suite 1231