Educational Management M.S.
Train in a Program that Prepares the Difference-makers in Educational Leadership
The UHCL Master of Science in Educational Management Program provides candidates with meaningful, real-world experiences that separate them from all others as they engage in leadership activities that impact, and will continue to impact, the communities in which they serve. With a unique blend of standards-based academic and fieldwork experiences, the course of study is designed to promote and grow the transformational and transcendent agents of change that schools desperately need today and in the future.
Become an Effective Educational Leader
An educational administrator works with teachers, students and other educators to touch lives and make education a positive experience for everyone. The Master of Science in Educational Management is currently offered in both a traditional face-to-face format as well as a hybrid format, featuring a mixture of in-person class sessions and online assignments. The goal of the educational and management program is to prepare candidates to be inspired and effective educational leaders. This student-centered program provides a blend of academic and fieldwork experiences aligned with state and national certification standards to address candidates' career goals. Courses are offered both in a traditional and hybrid format. When you complete your degree from UHCL's College of Education, you will have the necessary skills to turn your vision to become an inspiring educational leader into a reality.

Request InfoHow to ApplyVisit
---
Admission Requirements
Eager to make your dreams come true by studying at UHCL? Make sure you have what it takes to begin your journey to success.
Educational Management M.S.

Application

The UHCL application is available online through Apply Texas.

Requirements

Bachelor's Degree and a 3.000 GPA over the last 60 semester credit hours.
Graduate Records Examination (GRE):

GRE is not required if GPA in last 60 hours is 3.000 or above.
GRE is required if GPA in last 60 hours is 2.750-3.000

Minimum required GRE scores: 294 combined on the Quantitative & Verbal, 3.5 Analytical Writing

Hold a valid Texas Teaching Certificate
Official Transcripts

Students should submit official transcripts from every college or university attended to the University of Houston-Clear Lake, Office of Admissions or International Admissions.
Please review New Student Admissions in the Graduate Catalog under Transcripts and Records Information to learn how to submit an official college transcript to UHCL.

The following items must be uploaded to your UHCL E-Services account (assigned after you have completed the ApplyTexas online application):

Teacher Service Record (TSR)
Admissions Essay (1-2 pages) that addresses the following prompts:

Why do you wish to pursue a master's degree in Educational Management?
Describe the strengths and/or experiences you possess that will be an asset to you in this program.
In what ways will this degree enable you to make meaningful contributions to your school community (staff, scholars, families, community)?

Interview Video

Record a 5-8 minute video of yourself that answers the following questions:

What can you tell us about yourself and your experiences that will make you a good candidate for the Principal as Instructional Leader program?
What does leadership mean to you?
How do you use critical self-reflection in your professional growth?
Explain how you plan to balance self-care, role responsibilities/expectations, and the rigor of a graduate program?

Upload the video of YouTube as "unlisted" and then paste the link to your video into a word document and upload it to your E-Services Account.

Admission Essay and Interview video will be scored based on program established rubrics.

Once your application has been approved, you will be prompted to formally accept your office of admission to the program and pay a required $37 TEA Admission fee.
---
Degree Requirements
UHCL's College of Education would love to have you join us. Find out today what it takes to apply.
Educational Management, M.S.
---
Cost Information
Create a plan for your education by studying the likely prices for your UHCL degree in education.Tuition and FeesFee Schedule Calculator
---
Deadlines for Applying
Graduate Deadlines

Fall

New Degree-Seeking Students - August 1
Returning UHCL Students - August 15

Spring

New Degree-Seeking Students - January 5
Returning UHCL Students - January 15

Summer

New Degree-Seeking Students - May 1
Returning UHCL Students - May 25
Please note, some graduate programs have special deadlines and requirements. For more information, go to How to Apply as a Graduate Student. The online application is scheduled to close for Graduate students after the Formal UHCL Student deadline of each semester.
Applying After the Priority Deadline
New, non-degree seeking, and returning UHCL students applying after the deadlines above may be considered for admission on a case-by-case basis. Please contact the appropriate graduate enrollment counselor for more information. A $50.00 Late Registration Fee or $50.00 Late Payment may apply.
Review the UHCL Academic Calendar for registration and payment dates and deadlines.
International Deadlines

Fall

Spring

Summer*
For more information regarding deferring your application, please visit Deferring International Admission.
Students interested in qualifying for scholarships &/or applying for visas outside the U.S. should apply and submit the application documents/test scores by the priority deadline
*International freshmen applicants will not be accepted for Summer semester.
---
Locations
UHCL Online
UHCL Online
Bayou Building, Room 1406
2700 Bay Area Blvd
Houston, TX 77058
Phone: 281-212-1611
Make the most of a hectic schedule and study from home or the office through UHCL Online, offering the same level of excellence for more than 20 undergraduate, graduate and certificate programs.
UH-Clear Lake at Pearland
UH-Clear Lake at Pearland
1200 Pearland Pkwy
Pearland, Texas 77581
Phone: 281-212-1700
Since 2010, University of Houston-Clear Lake at Pearland has proudly served as an upper-level institution serving juniors, seniors, and graduate students in fields like business and behavioral science.
---
Accreditations and Distinctions
The College of Education is accredited by the Texas State Board for Educator Certification (SBEC).
We've earned national recognition for accomplishment and innovation, including the Christa McAuliffe Award for Excellence in Teacher Education.
---
Educational Management M.S. Faculty
Antonio Corrales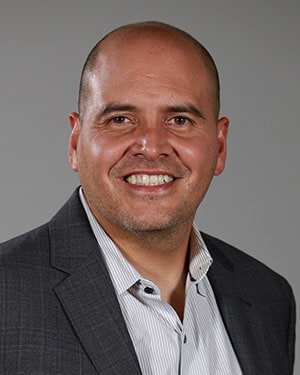 Antonio Corrales
Doctoral Program Director and Associate Professor of Educational Leadership,
Education
Contact number: 281-283-3588
Email: corrales@uhcl.edu
Office: Bayou Suite 1111
John Decman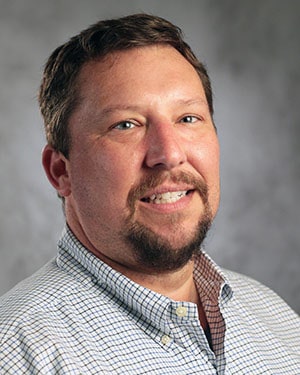 John Decman
Professor of Educational Leadership,
Education
Contact number: 281-283-3548
Email: decman@uhcl.edu
Office: Bayou Suite 1125
Jennifer Grace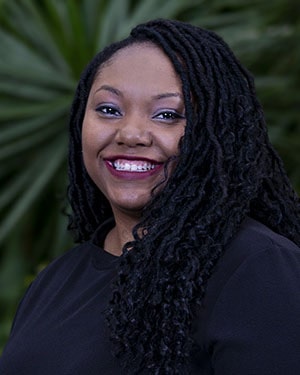 Jennifer Grace
Administration and Supervision Program Director and Assistant Professor of Educational Leadership,
Education
Contact number: 281-283-3523
Email: grace@uhcl.edu
Office: Bayou Suite 1111-8
Queinnise Miller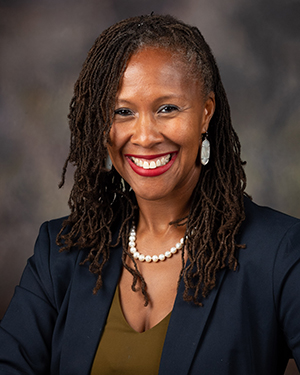 Queinnise Miller
Assistant Professor of Educational Leadership,
Education
Contact number: 281-283-3512
Email: millerq@uhcl.edu
Office: B1111-13
Felix Simieou
Felix Simieou III
Associate Professor of Educational Leadership,
Education
Contact number: 281-283-3589
Email: simieou@uhcl.edu
Office: Bayou Suite 1125