Link Disciplines to Help Research and Develop New Medical Therapies
Biochemistry and medicinal chemistry specialists have a diverse range of choices when it comes to career options, including positions in sales and laboratory research. A Chemistry BS with a Specialization in Biochemistry and Medicinal Chemistry from University of Houston-Clear Lake will widen your knowledge of chemistry, biochemistry and physiology as you create or market new therapies for health-related problems. These specializations are catered to students like you with a strong interest in biology and biological chemistry by incorporating biologically related lecture and laboratory courses into the plan.
Your Gateway to a Promising Career in Medicine, Dentistry, Pharmacy or Research
The coursework for this degree deliver important entry requirements for many advanced medical, dental and pharmacy programs. If you wish to enter the job market after graduation, highly skilled professional scientists with such specializations will have cutting-edge acumen, which means you'll be ahead of other candidates for positions in large and small pharmaceutical companies, biotech companies, hospital laboratories, government laboratories and the chemical industry.
Request InformationHow to ApplyVisit

---
Admission Requirements
Take your education to new heights in University of Houston-Clear Lake's College of Science and Engineering. Learn the next steps to being admitted now.
---
Degree Requirements
Get ready to calculate the course load for your education at University of Houston-Clear Lake! Learn more about the courses required to succeed here in the College of Science and Engineering.
Degree Plan
---
Cost Information
Calculate the price of your science or engineering degree at UHCL with our Cost Estimator function.
Tuition and FeesNet Price CalculatorFee Schedule Calculator
---
Deadlines for Applying
Graduate Deadlines

Spring 2021

New Degree-Seeking Students - January 5
Former UHCL Students - January 5

Summer 2021

New Degree-Seeking Students - May 1
Former UHCL Students - May 25

Fall 2021

New Degree-Seeking Students - August 1
Former UHCL Students - August 18
Please note, some graduate programs have special requirements and different deadlines from those above. For more information visit How to Apply.
Former UHCL Students and non-degree seeking students applying after the deadlines above may be considered for admission on a case-by-case basis. Please contact the appropriate graduate enrollment counselor for more information.
International Deadlines

Fall

Priority – March 1
Final – June 1

Spring

Priority – August 1
Final – November 1

Summer*

Priority – February 1
Final – April 20
Students interested in qualifying for scholarships &/or applying for visas outside the U.S. should apply and submit the application documents/test scores by the priority deadline
*International freshmen applicants will not be accepted for Summer semester.
---
Locations
---
Chemistry M.S. with a Specialization in Biochemistry and Medicinal Chemistry Faculty
Anton Dubrovskiy
Anton V. Dubrovskiy
Program Chair of Chemistry and Assistant Professor of Chemistry,
Science and Engineering
Contact number: 281-283-3769
Email: dubrovskiy@uhcl.edu
Office: STEM 2214
Jack J. Lu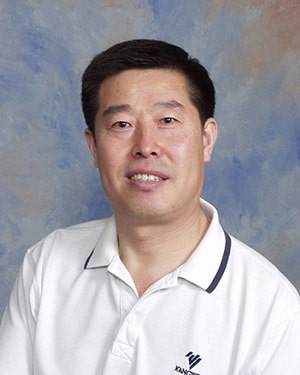 Jack Y. Lu
Professor of Chemistry,
Science and Engineering
Contact number: 281-283-3780
Email: lu@uhcl.edu
Office: STEM 2202
Alexandra MacDermott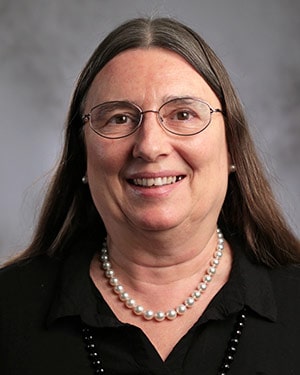 Alexandra MacDermott
Associate Professor of Physical Chemistry,
Science and Engineering
Contact number: 281-283-3773
Email: macdermott@uhcl.edu
Office: STEM 2210
Nataliya Markina
Nataliya Markina
Visiting Assistant Professor of Chemistry,
Science and Engineering
Contact number: 281-283-3741
Email: markina@uhcl.edu
Office: STEM 2246
Ronald W. Mills
W. Ronald Mills
Professor of Biology and Chemistry,
Science and Engineering
Contact number: 281-283-3773
Email: mills@uhcl.edu
Office: B3531-1
Yi Su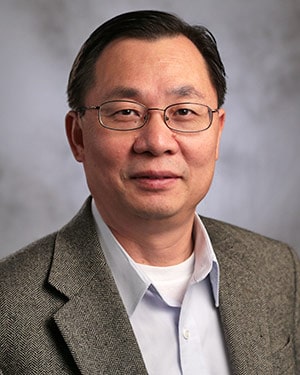 Chunlong (Carl) Zhang
Program Chair of Environmental Science and Professor of Environmental Science, Environmental Chemistry ,
Science and Engineering
Contact number: 281-283-3746
Email: zhang@uhcl.edu
Office: B3531
Daniel Zerong Wang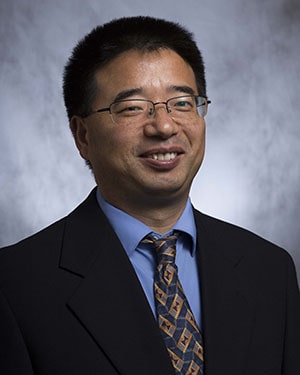 Daniel Zerong Wang
Professor of Chemistry,
Science and Engineering
Contact number: 281-283-3795
Email: Wang@uhcl.edu
Office: STEM 2206
Carl Chunlong Zhang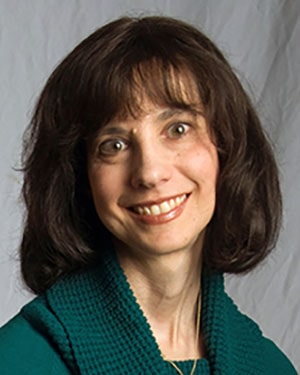 Dorothea Lerman
Professor of Psychology and Director, Center for Autism and Developmental Disabilities,
Human Sciences and Humanities
Contact number: 281-283-3437
Email: lerman@uhcl.edu
Office: Bayou 1508.23